Just finished setting up the official figure review of Max Factory's 1/8th scale Hatsune Miku (Append Version). This version of Miku is a bit different than most of the Miku figures released in the past because the overall design direction of the actual figure is pretty much focused on the "serious" side of Miku as a character.
Here's a very catchy song from Hatsune Miku Append.
Majority of the Miku figures we know are focused on her "cheerful" side like GSC's Hatsune Miku (Tony Taka Ver.). Some variations of the figure like GSC's original Hatsune Miku or GSC's Lat Type Miku focuses more on Miku's "cute" personality.
This Miku figure we have here is a bit unique in many ways. The design of the figure is a bit futuristic and for the first time, Miku is showing more "skin" than the previous releases. Another unique feature of this figure is her more "matured" look. Miku figures are created to look cute, but this variation of Miku was created to look beautiful. There are lot of comments both negative and positive when it comes to Miku's face in this figure. I'm one of those people who really like it.
Like any other Miku figures out there, the most eye catching part of the figure is her signature twin-tails. GSC created the twin-tails to be semi transparent. The gradual shift of opacity on her hair really makes the figure a visual interest to anyone who looks at it. It also somewhat illuminates whenever light passes through the whole figure which is nice.
So much for the summary, let's take a look at the actual figure.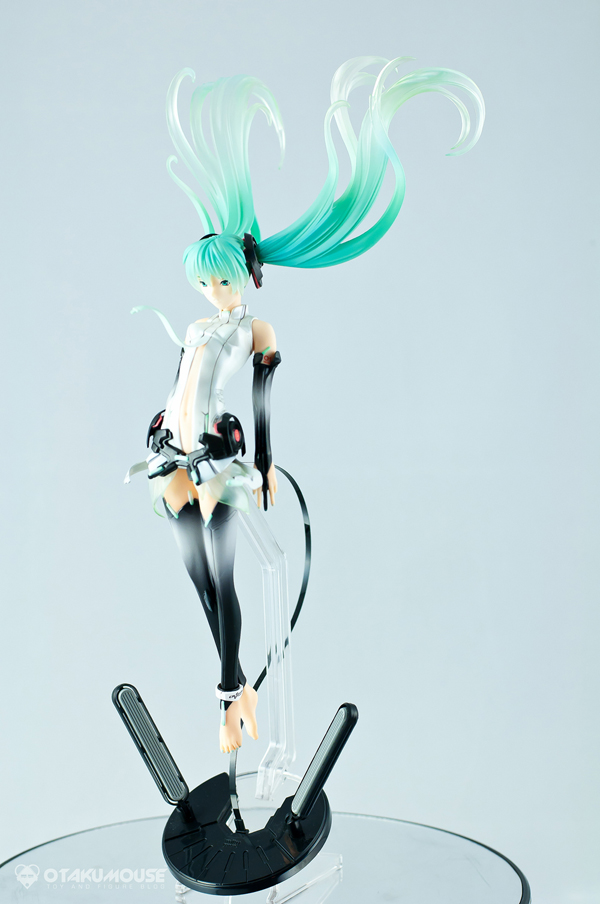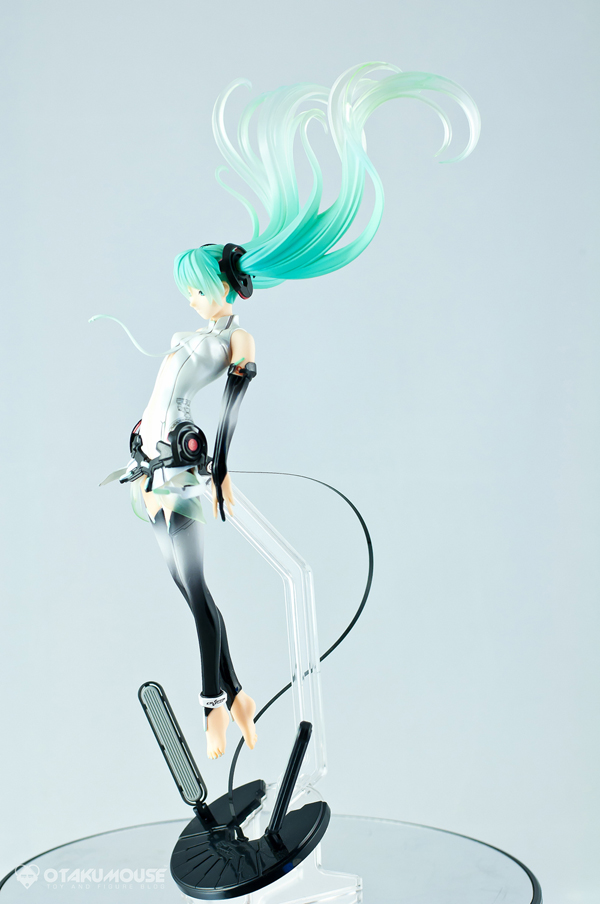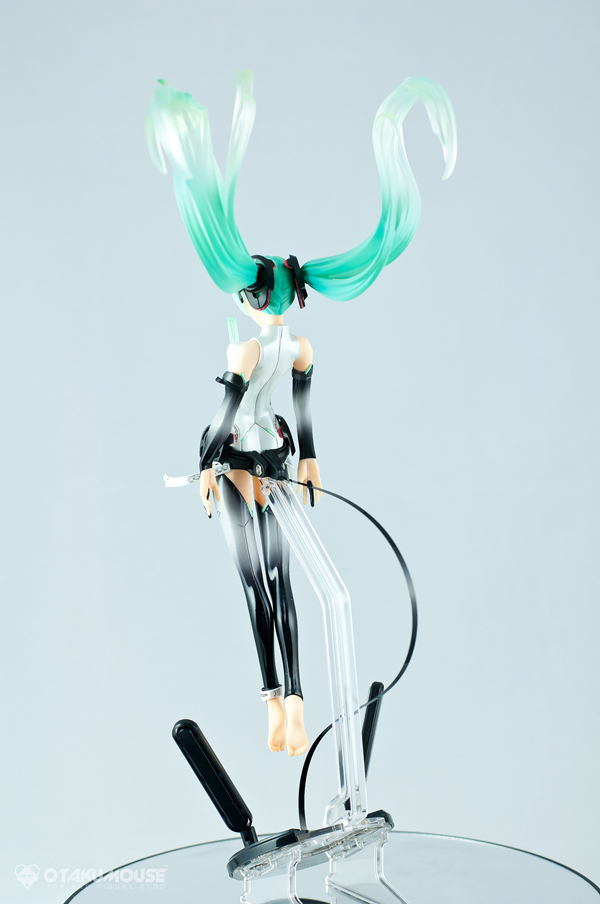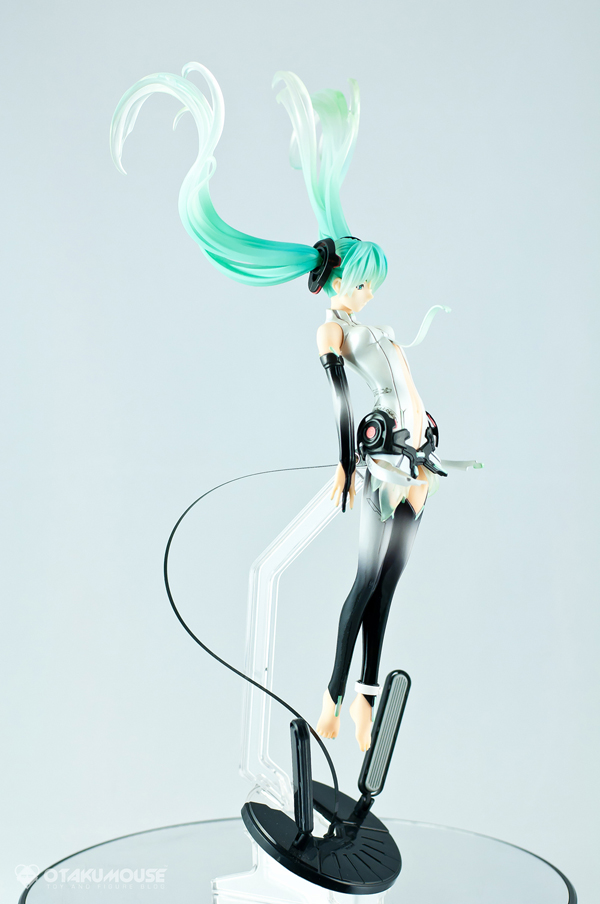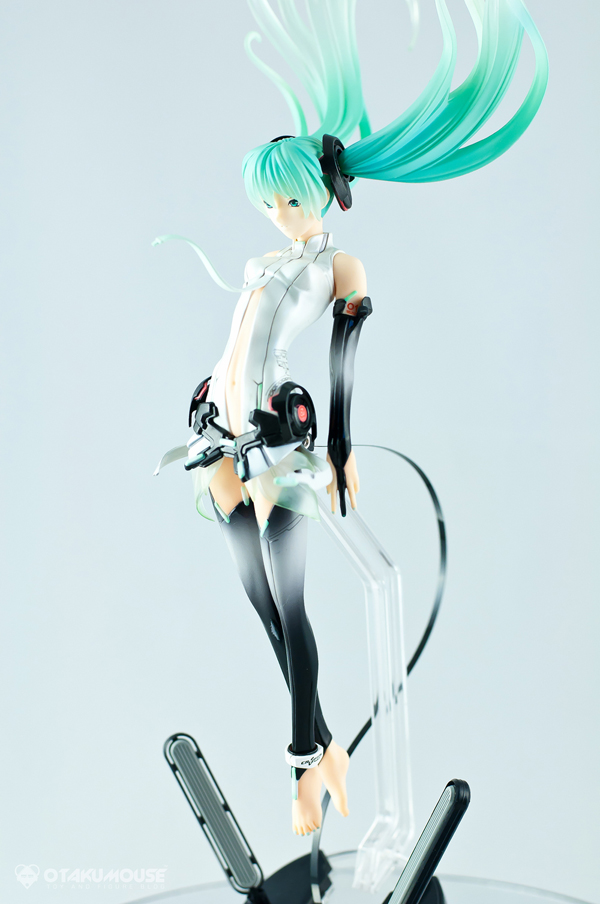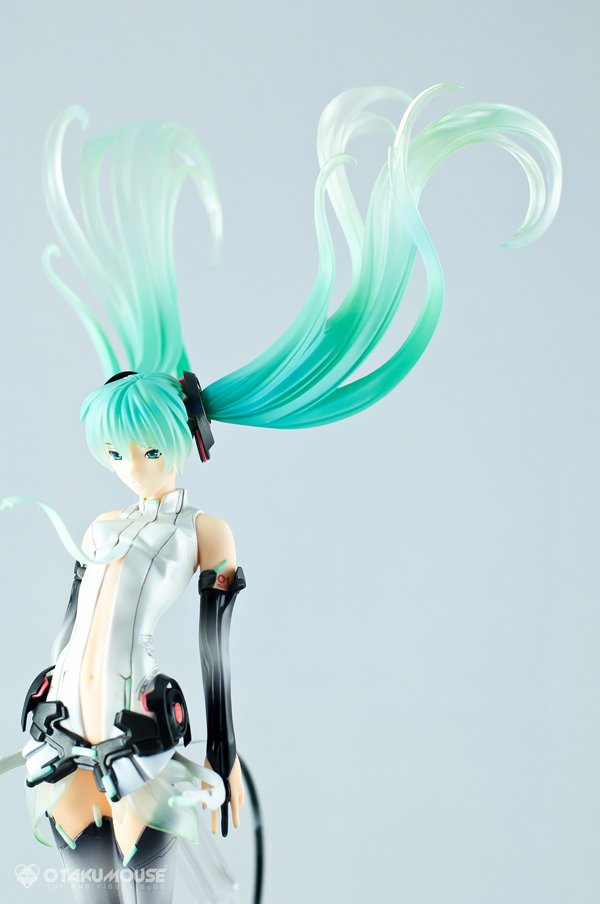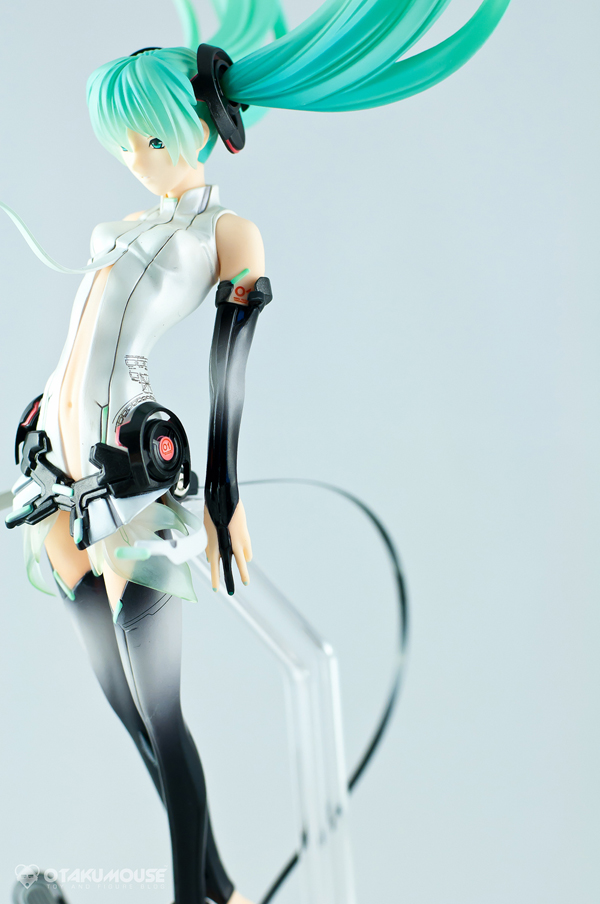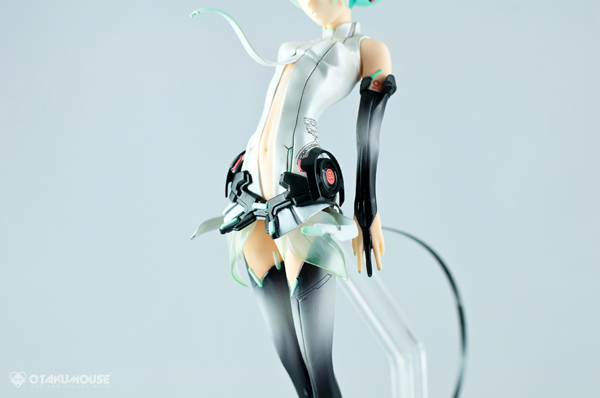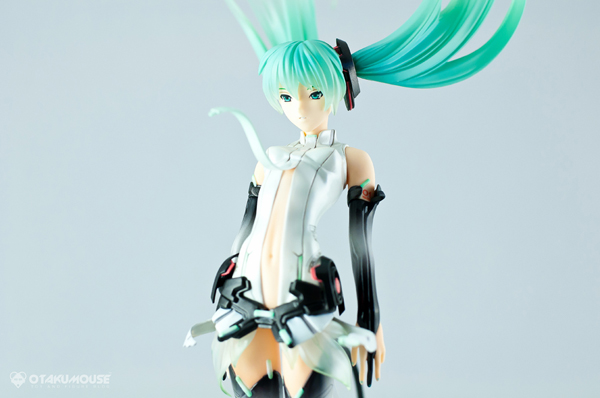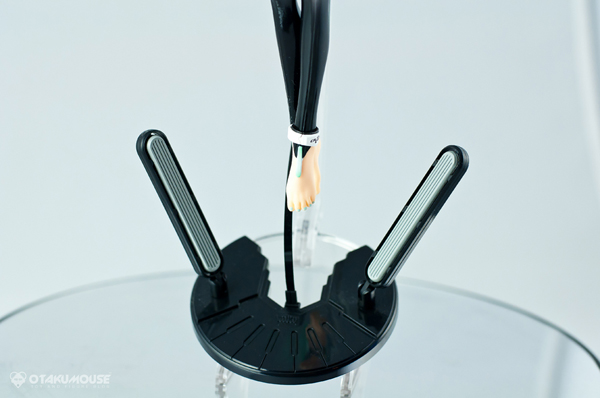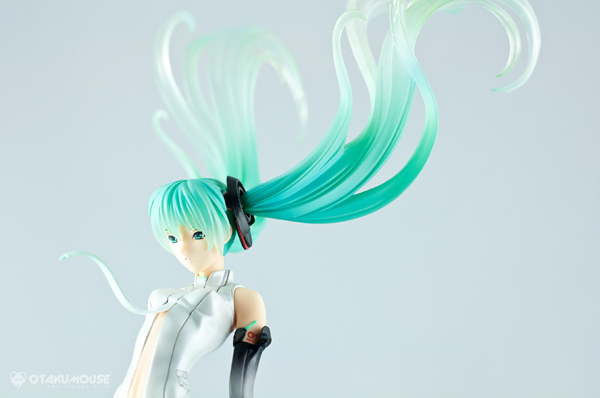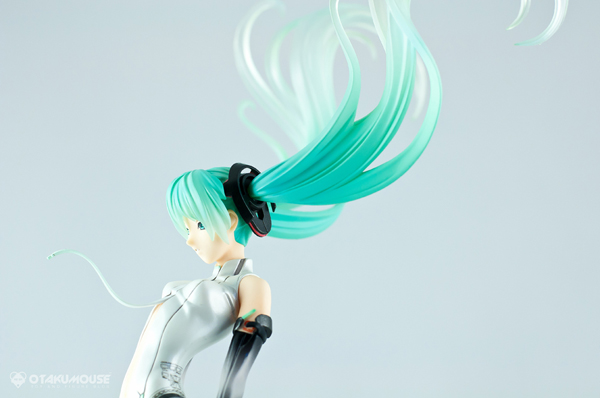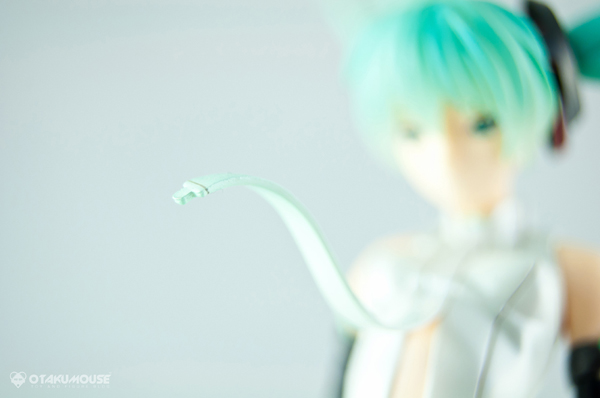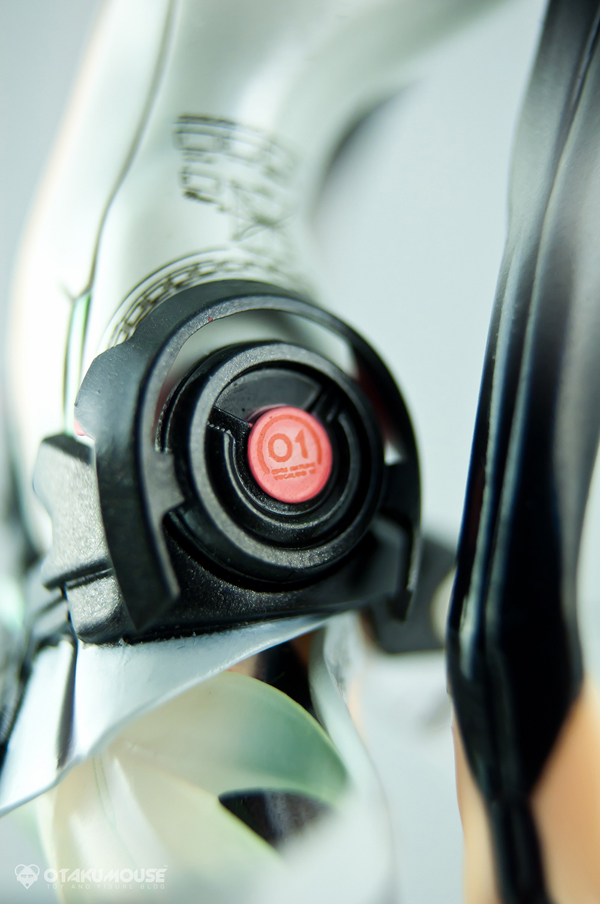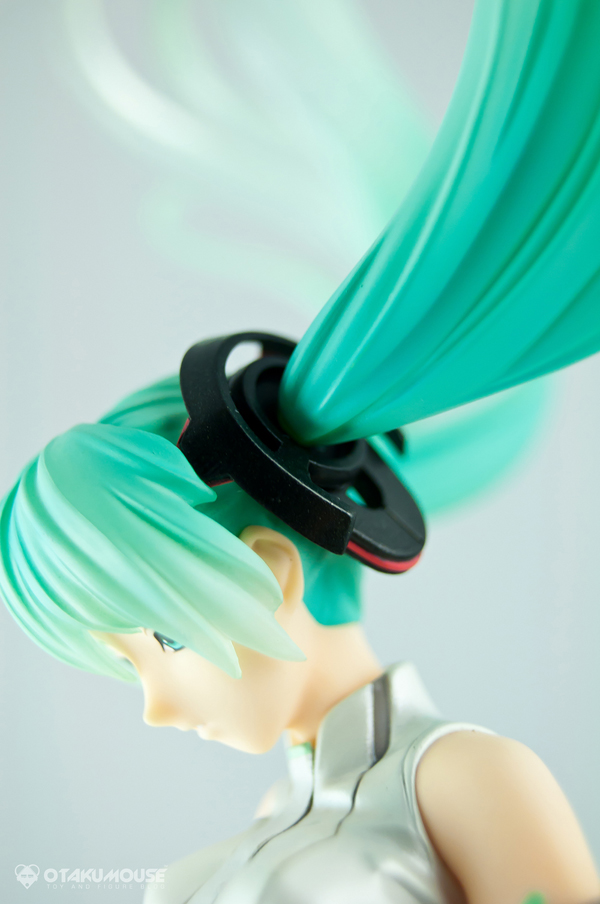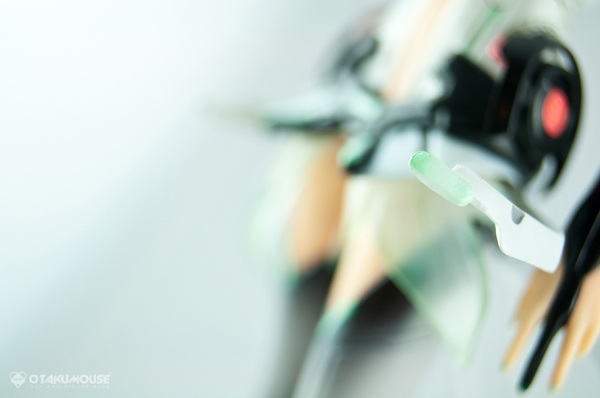 And here are some random shots to wrap up this figure review.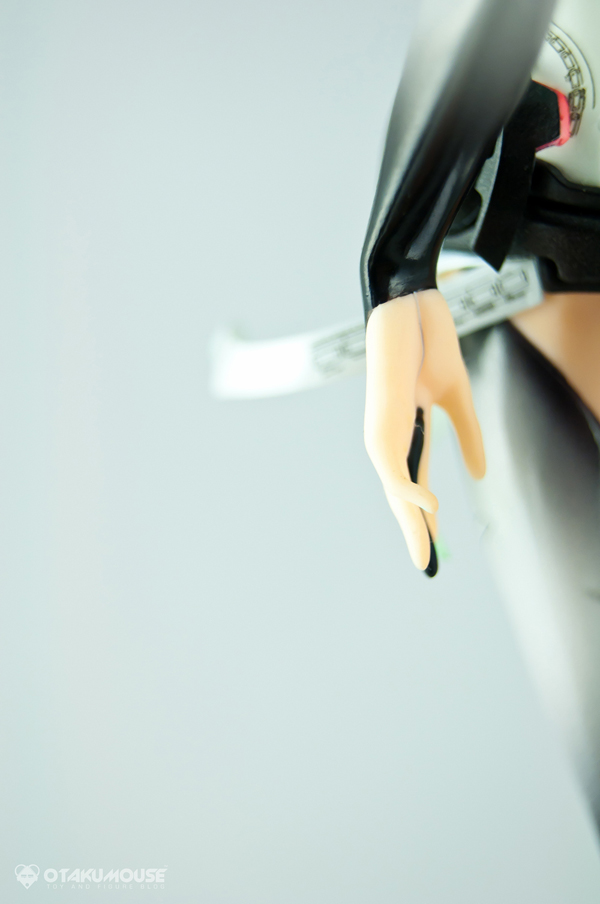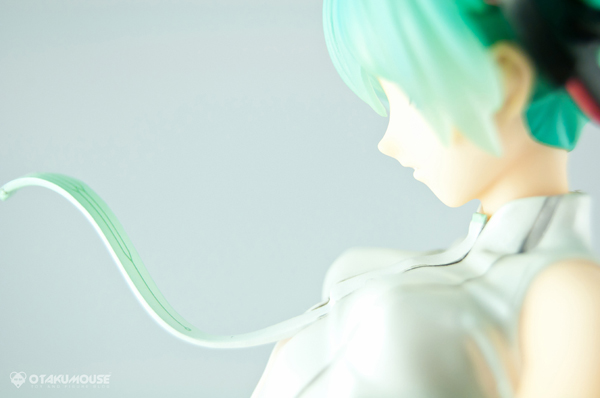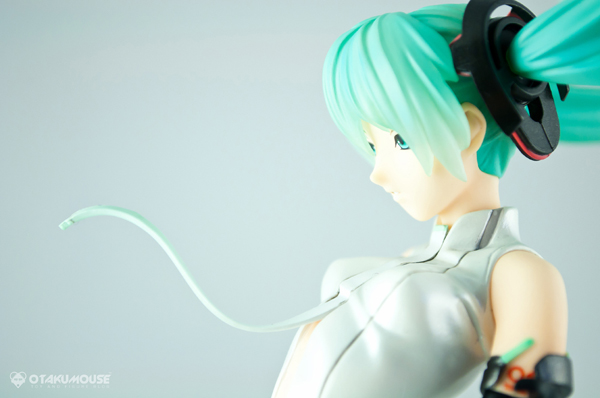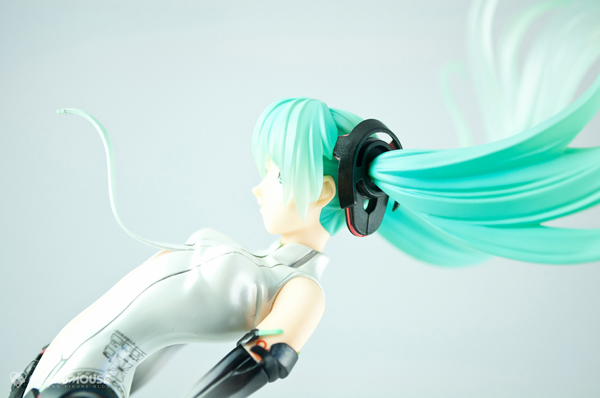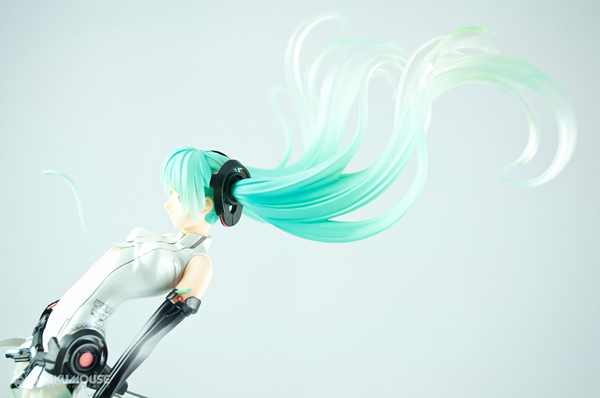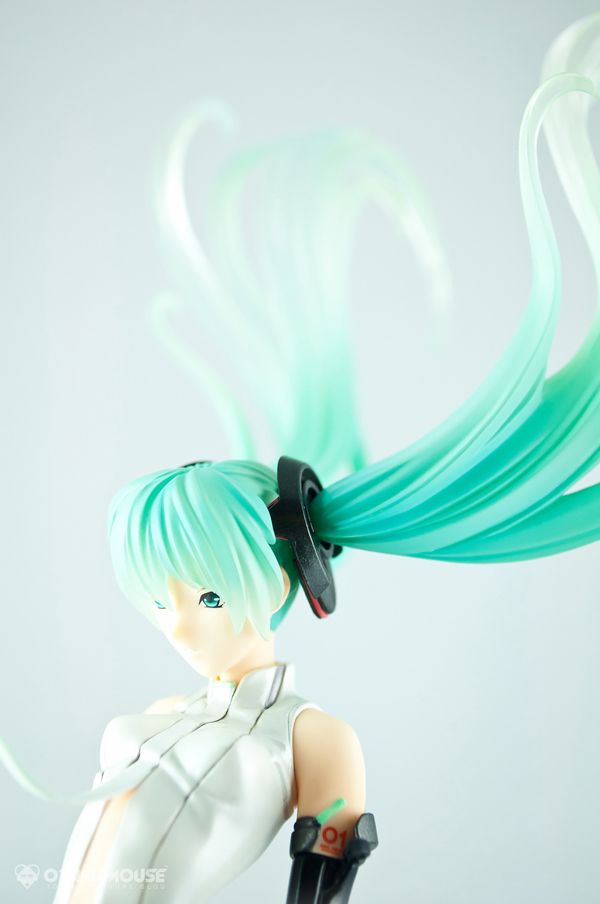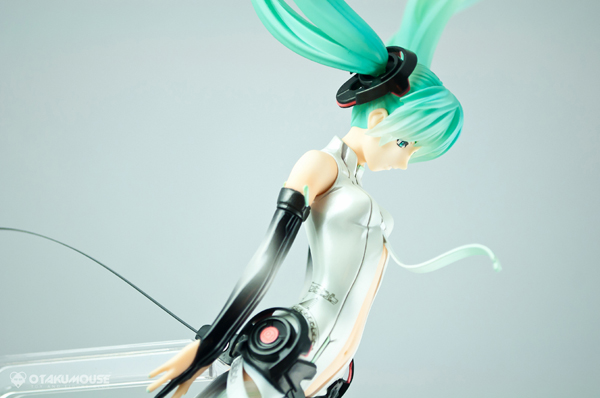 This Miku figure is still a great addition to your collection. How the figure was designed is really different from the Miku figures we saw in the past. This change in Miku's design direction is both good and bad for Miku fans out there, but hey, we all have different tastes you know. Overall, if you want a fresh new look for your next Miku figure, I suggest you pick this one up. It's one of the uniquely designed Miku figures since the Miku VNO2 Mix (which I'll review soon!). A worth it addition to your existing Miku figure collection.
Hope you enjoyed the images in this review :) I'll see you next time \m/