Sony is giving us so many new toys this year. After the official announcement of Playstation Vita, they're now giving us this new 3D display specifically designed for the PS3. It features a 24" full HD display that adopts the quad-speed frame sequential display technology that is able to minimize crosstalk distortion giving us realistic 3D experiences. Best of all is the price. At $499 (including the 3D glasses) plus the Resistance 3 game, this package is a win win for me. Will definitely get one of these once its out. For a superior gaming experience, I also recommend getting a home theater systems.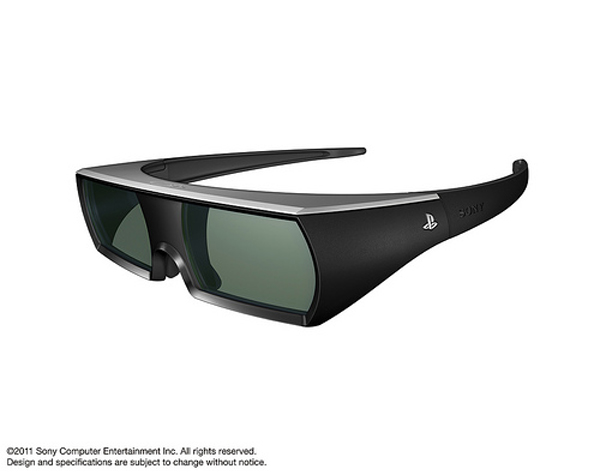 Features:
Full high-definition display The display features high contrast (5000:1), wide viewing angle (176 degree) high response time (4ms GTG average), delivering users with crisp high-quality image in stereoscopic 3D, as well as in 2D.
Special feature for two-player mode Designed to deliver the ultimate gaming experience only possible on the 3D Display, it utilizes new, proprietary technology, that allows two players playing a multi-player game to see individual, unique, full-screen images of gameplay using the bundled 3D Glasses and supported software title.
High quality sound The 3D Display adopts stereo 2ch+subwoofer speakers that can generate a broad range of sound from low pitch to high pitch. Featuring stereo 2ch incorporated on the side of the screen, right and left sides, and subwoofer on the backside of the screen, users can enjoy games and other entertainment content with high quality and dynamic sound.
Slim, sleek design Adopting edge-LED lighting as the backlight, the 3D Display is 35 mm thin (the thickest part) and features a curved line form factor that is both stylish and unobtrusive in living spaces, complementing the sleek design of the PS3 system.
3D Glasses The 3D Glasses come with a rechargeable lithium ion battery to enable quick and efficient charging time. A three minute charge results in three hours of use, while a 45 minute charge provides 30 hours of use.
Versatility for the supported devices Along with 3D Glasses, the 3D Display comes bundled with an HDMI cable to provide high-definition 3D entertainment out of the box. The display adopts two HDMI input connectors, allowing users to connect the display to the PS3 system as well as to other HDMI-supported device※3. Some devices including PlayStation®2 and PSP® (PlayStation®Portable) can be connected to the 3D Display by using a component input connector.
Other features With quick start-up mode, users will only have to wait for one second after pushing the power button to boot the display. The 3D Display also offers a power saving mode which shifts to auto standby if it does not receive a video signal for more than five seconds. Additionally users can utilize the separately sold BD remote control (CECH- ZRC1), incorporating infrared transmission to operate the 3D Display remotely. Through the introduction of new peripherals, SCE will continue to further expand the PS3 platform and create a new world of computer entertainment that is only possible on PlayStation.