It's time for another "randomness" post where I share some of my usual and daily activities in life:P As always, I will talking about pure random stuff that some of you might find interesting. Let's start with gaming. Diablo 3 – I'm sure most of you stopped playing this game due to its "pay to win" formula. Yes, I'm talking about you "Auction House". Before, players can just directly buy high quality gears / items using the auction house which in turn killed the overall spirit of the game – "loot hunting".
I remember this player who just started playing and he's already stronger than me. Lots of players unleashed their anger and disappointment in the forums and it took Blizzard a year to even notice. Now, they've decided to straighten things up by listening to the community and fixing things. They finally decided to permanently remove the auction house and they also released a patch that in my opinion ultimately reclaimed the "Diablo" name.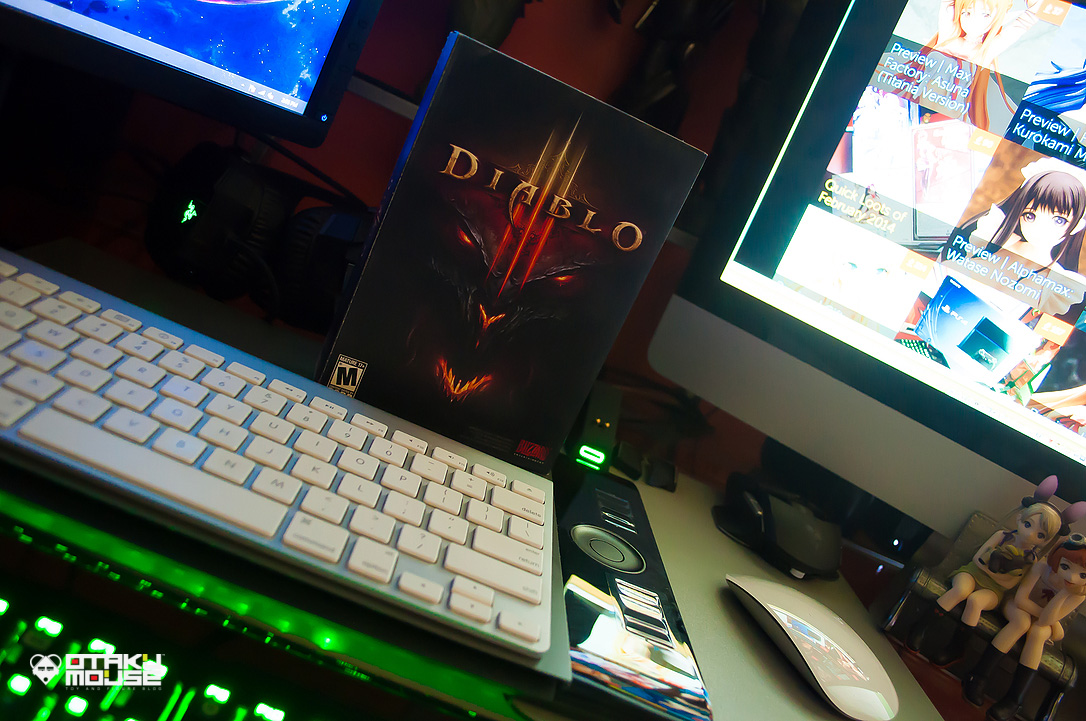 Because of this fixes and improvements, lots of good reviews about it began circulating online. Decided to try the game once again and I was not disappointed. You can definitely "feel" the changes in the game. Killing monsters has never been so rewarding. The drop rate of items has been improved too which makes every dungeon run exciting. The improvements made all my friends re-install the game in their respective rigs. It's kinda funny because this is the first time I've seen all of my battlenet friends online (again). A proof that Blizzard did an incredible job to revive Diablo 3's reputation. So far I've been having a blast in the game's new expansion "Reaper of Souls" – specifically "Adventure Mode". That game mode never gets old. I still have to complete my "Blackthorne" set:P Keep em coming Blizz!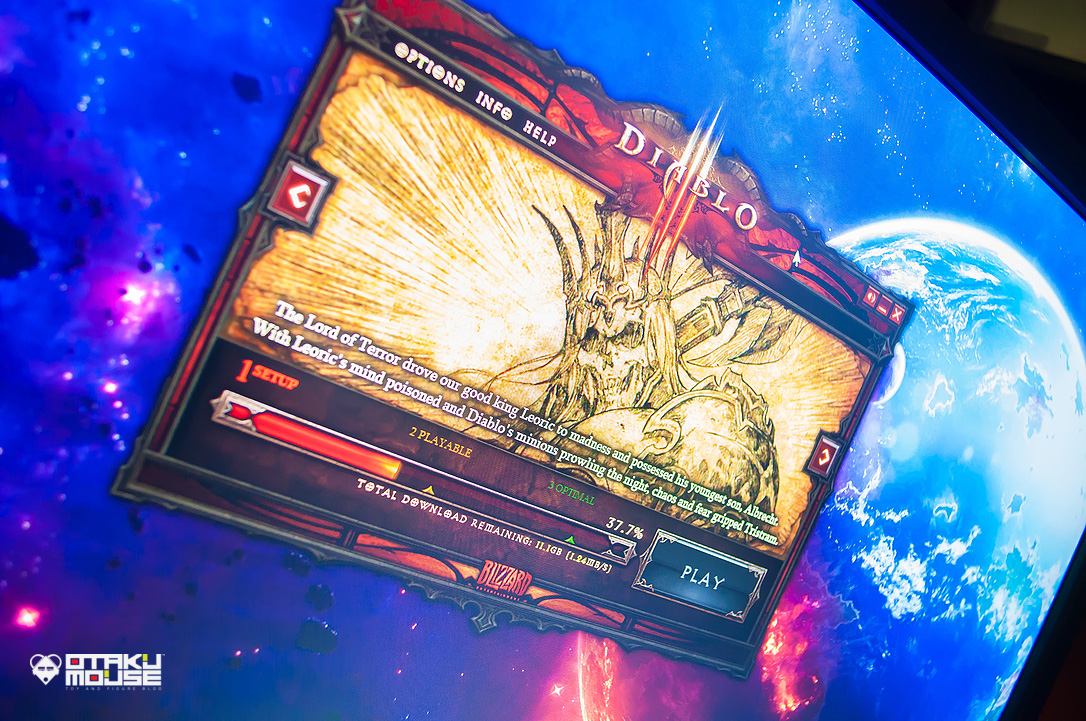 One of the great things about Android devices is that you have the freedom to do just about anything. I mostly use my Samsung Note 8.0 over my iPad Mini Retina because of this feature. A couple of weeks ago, I got tired with my Note 8.0 UI. I hopped inside Google's play store to looks for some new "Launchers". Yep – in Android, a "Launcher" is basically an application that changes the whole user interface of your device. It also adds some new features not included in the original Android OS. This makes using an Android device so much fun since you can customize everything. From icon looks to home screen widgets – your choice. If you want more crazy features like screen recording or making it your media streamer in your living room, then you have to "ROOT" your device. I don't recommend this approach if you don't have the experience in "hacking" things since there's a small chance to "brick" your device if you do something wrong – in short – make your device unusable forever.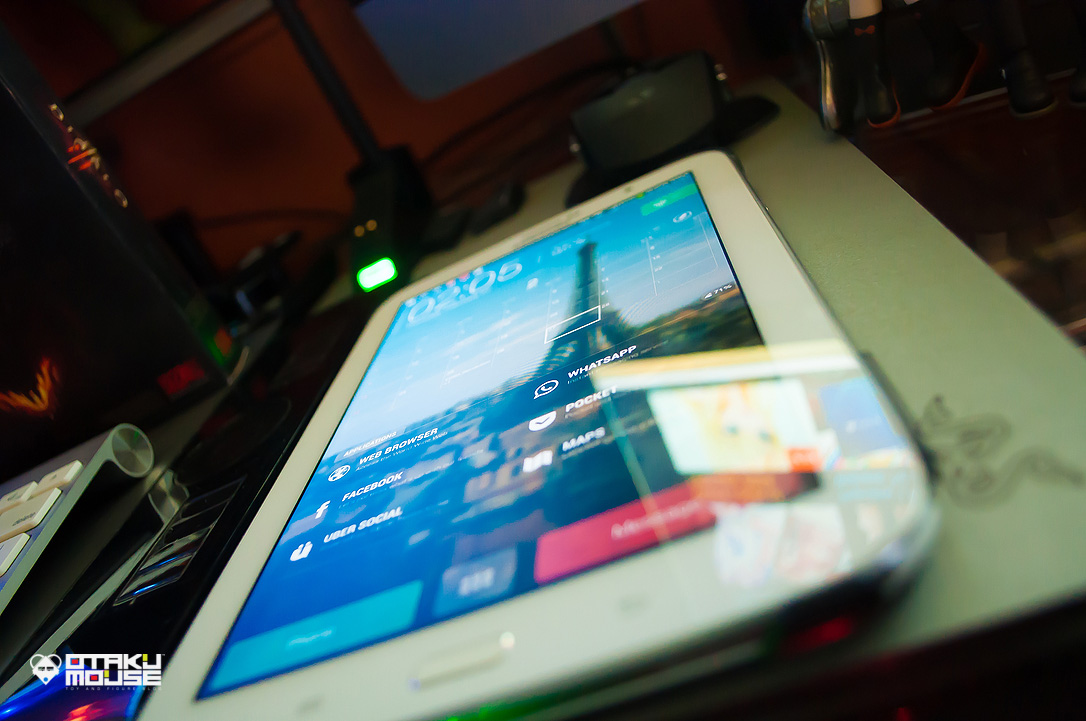 I've also been very busy this past few months. Lots of projects in my plate – which is a good thing since more work = more toys! My real "jutsu" is more geared towards creative work and design but I also mess with codes from time to time. You're in a good position in the tech industry if you know both design and programming since you can technically do anything just by yourself (depending on your skill level of course). A common setup in this line of work is there will be "designers" that creates the user interface (UI – what the people see) and there will be "developers" which will then add the necessary code to the user interface so that people can interact with them (CODE – what the people don't see). Below is a quick screenshot of my screen. Looks boring right? Left side is basically JavaScript code while the one on the right is CSS code.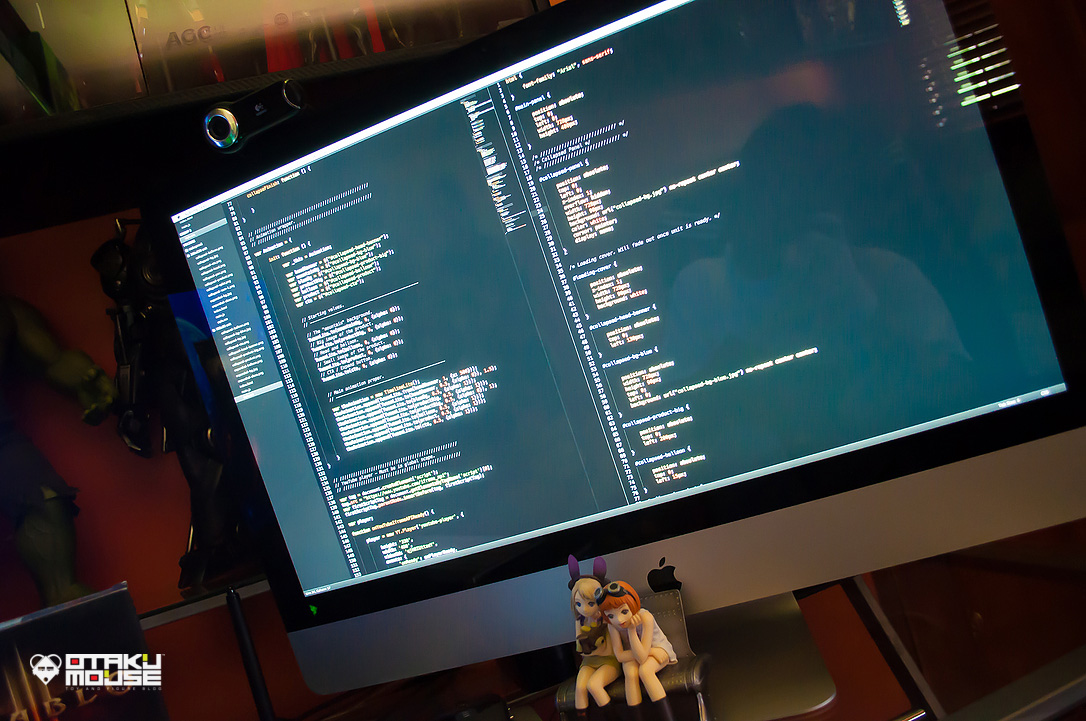 Been using this old Logitech HD webcam for conference calls. My 3 yr old iMac's webcam died for no apparent reason. Maybe because of wear and tear and non stop usage of my iMac since it's my main work / production computer or maybe because of my iMac's previous repairs where they replaced the video card and power supply and the "geniuses" forgot to plug the webcam cable securely. This is one major flaw in "all in one" desktop computers. Imagine, I'll have to bring the whole 27" iMac just to get my webcam fixed. Not only it's freaking heavy, it will also affect my work since I have to surrender the whole computer and wait for them to fix it (minimum of 4-7 days for a webcam fix ugh!). I then decided to just use this Logitech webcam as a temporary workaround since bringing the whole computer in for repairs is just not worth it. Maybe once my workload lightens up.
Here's my current favorite gaming mice. The Razer Ouroboros. This mouse is a beast both in customization and ergonomics since you can adjust the mouse based on on your hand size and gaming preferences. The shape is also ambidextrous meaning it works for both right and left handed gamers. I actually did a short review about this which you can check out here. I mostly use this mouse in FPS games since the tracking is pixel perfect. for MMO's or other games that uses the numeric keypad intensively, I switch to my Razer Naga. I actually bought the Razer Naga 2014 edition and will maybe post a short review about it in the future.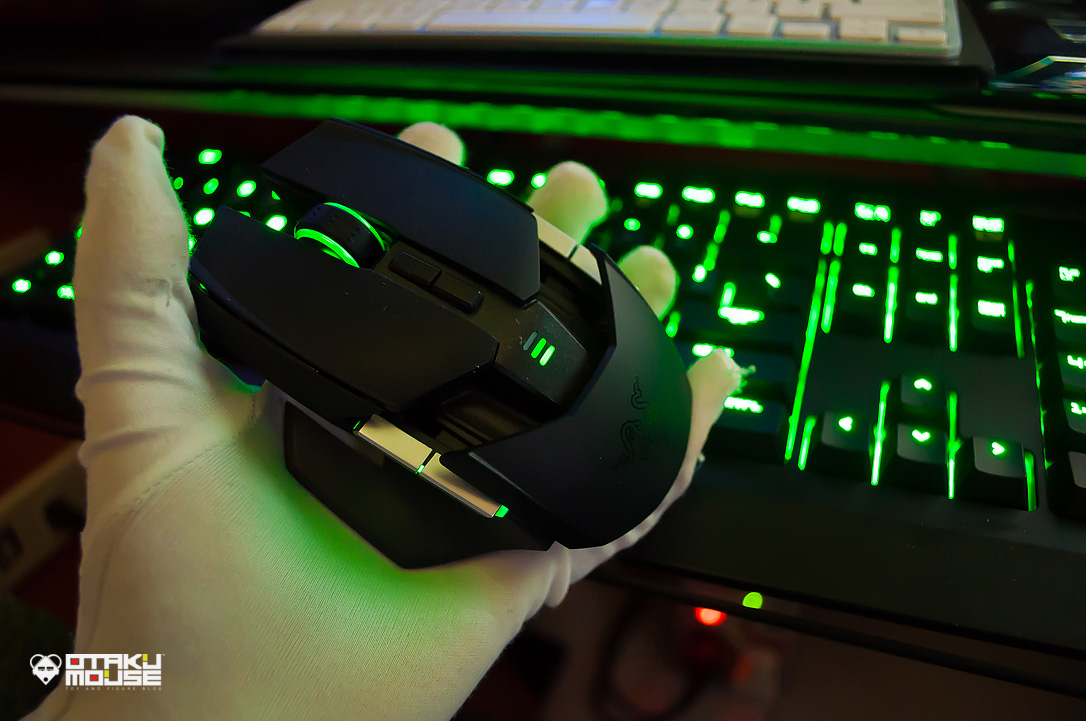 I usually jot down my notes using the computer's text editor but then I realized there's something special when writing down your notes using paper and pen. Not sure how to explain it but I noticed that I remember my notes much easier when I write it in paper compared to typing it directly inside the computer. It's also a good exercise for our hands since I'm sure most of us don't write anymore with all these technologies around. And yep, It's much faster compared to typing specially if I'm in a middle of a client meeting via voice / video conference.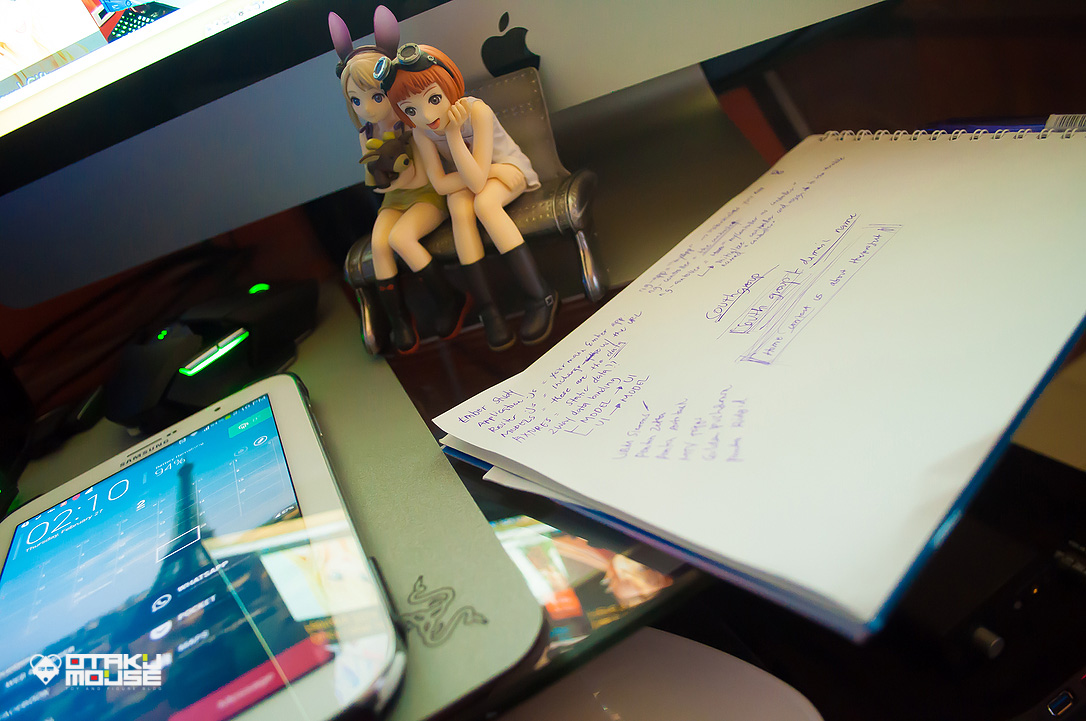 You remember the super hyped game Titanfall? Well, I'm still having a blast in this game. There are some good innovations in the game which earned it the title of "next-gen shooter". It's still the same old vanilla run and gun styled gameplay but this time with Robots / Mechs that you can call in the battlefield. Many are asking how's the game different with current games like Battlefield 4 – since you can also pilot different types of vehicles in that game. Well, those people have a point since Robots / Mechs are also considered vehicles. Well, I think it all comes down to gameplay. Titanfall's fun factor hasn't been experienced in a long time since the original Call of Duty: Modern Warfare. Maybe that's the reason why the game is so successful. You should try it, it's a very enjoyable game. I actually wrote my experience with this game here.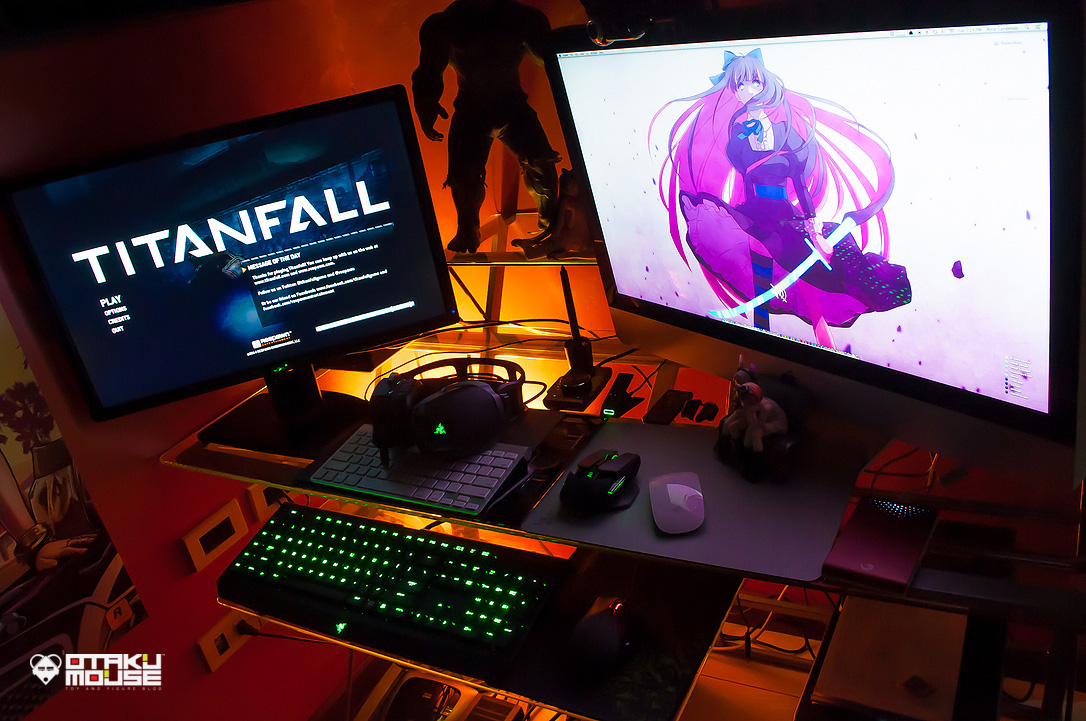 Also decided to get a retina MacbookPro for work purposes. It allows me to continue my work even when I'm not in my office. It also serves as my testing platform for retina ready projects. I actually transformed my old computer as a file server that I can freely access outside. This makes my work and projects virtually accessible anywhere. This new rMBP I got has the 4th gen intel chipset , the new iris pro integrated graphics, a 512 SSD, and 8gb RAM. I think the unit was dubbed as "late 2013" model. The overall specs is not really designed for gaming but it can still run Diablo 3 at decent framerates. You can check out my post about it here.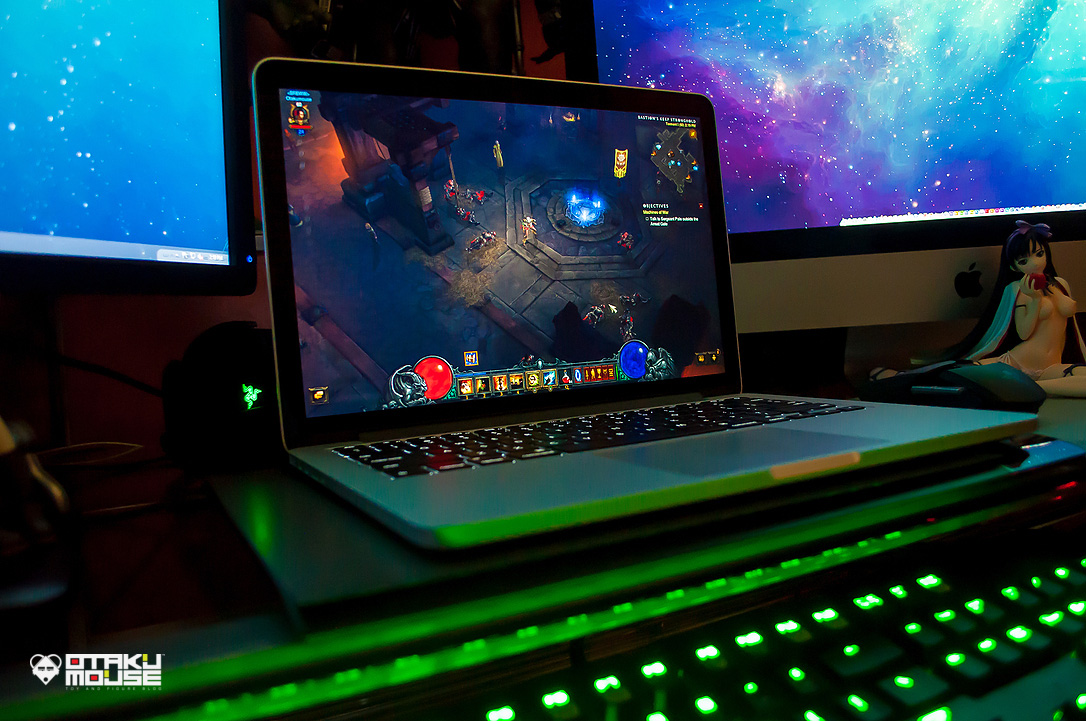 If you're keeping tabs on some of my post, then you know that before I even collect figures, Cycling was my hobby. Every weekends, I ride the bike to burn those fats I accumulated during the weekdays. I know 2 days is not enough to burn all of them since I eat a lot :P – but better to have some form of weekly exercise than to not exercise at all. You can check out some of my bikes here. These bikes pictured below are the new additions in my bike collection – the "red" one being the newest. I posted a detailed "component" shots of the "black" one here.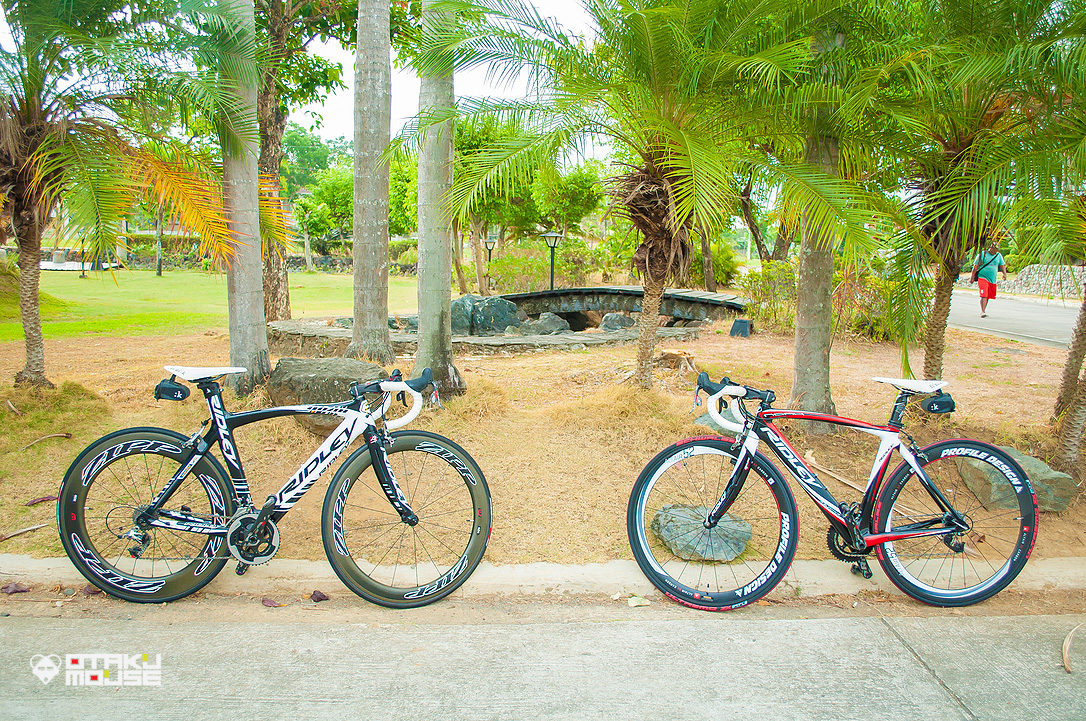 Tried to change my illustration setup a few weeks ago by plugging in my tablet to my macbookpro. The main reason is I get tired pretty easily when I draw the usual way in my workplace. I thought that I can draw better if I transfer to my bed since it's more relaxing there – but it's not lols. Since the tablet is plugged to the laptop, I had to basically reach for the keyboard when doing application shortcuts. It also made me slower when it comes to manipulating the software (Photoshop). I ended up going back to my usual setup since technically, no one really illustrates in bed :P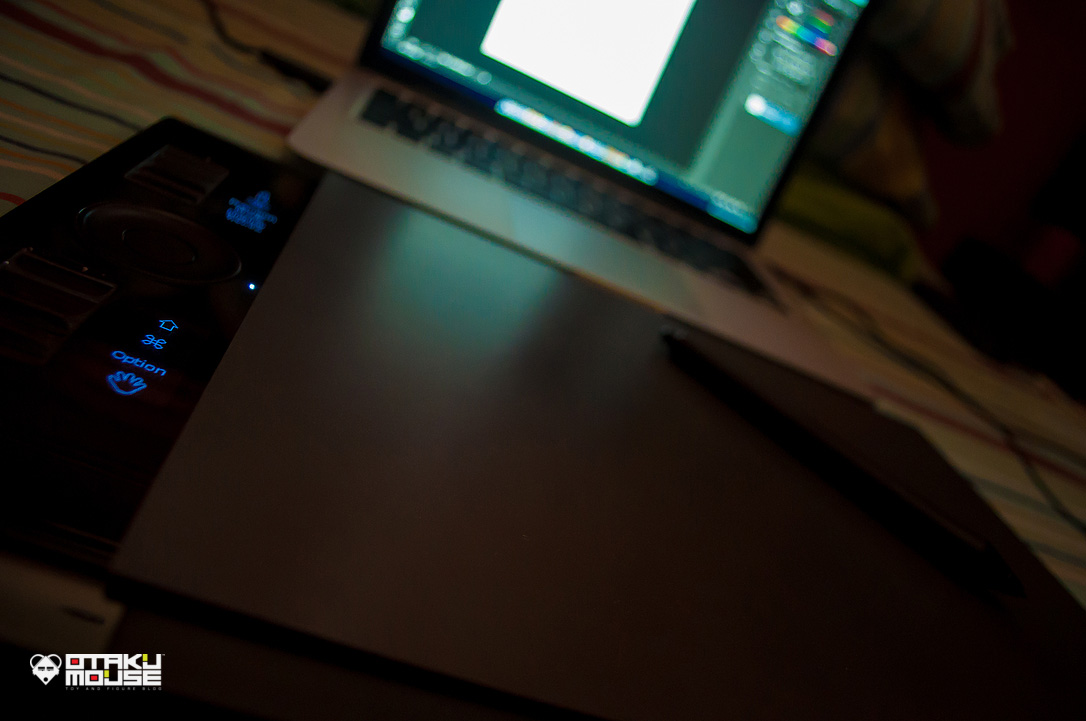 I'm so used to Razer Naga that I can't live without it. It's one of the greatest innovations in PC gaming IMO. Imagine, you don't have to reach for those number keys on your keyboard and you can just quickly access the same keys from the mouse itself. The mouse is basically designed for MMO games but it also works great in other games. In FPS for example – I can switch to my secondary weapon or grenades with no effort at all. In Starcraft, my APM (Actions Per Minute) increased significantly because of these keys since I can instantly access my units specially the ones binded at 7, 8 and 9. It's much more relaxing to play when using this type of mouse because it also decreases the stress on your left hand.
Using this mouse is not easy specially for first time users. It takes some getting used to. The mouse actually includes a "trainer" in a form of an embossed sticker so that your fingers can know which key is which. Your right hand will adjust pretty quickly specially when you're always using the mouse – and once you're used to it, it's kinda hard to go back.
Pictured below is 2 Razer Nagas. The red one is basically the "old" one which is Naga's "Molten" edition and the green one is basically the new 2014 version. The difference between the two is huge. Aside from its more ergonomic shape, the 2014 version now uses "mechanical" keys for the number buttons. There's more "feedback" every time you press the buttons / keys similar to Razer's Black Widow Ultimate mechanical keyboard. Also, each keys are arranged and floated differently. It serves as some kind of indicator for your fingers so that you know what key you're pressing. It's like a built in "trainer" found in the old Razer Naga that I've mentioned earlier. I'll try to create a review of this mouse once I have the time.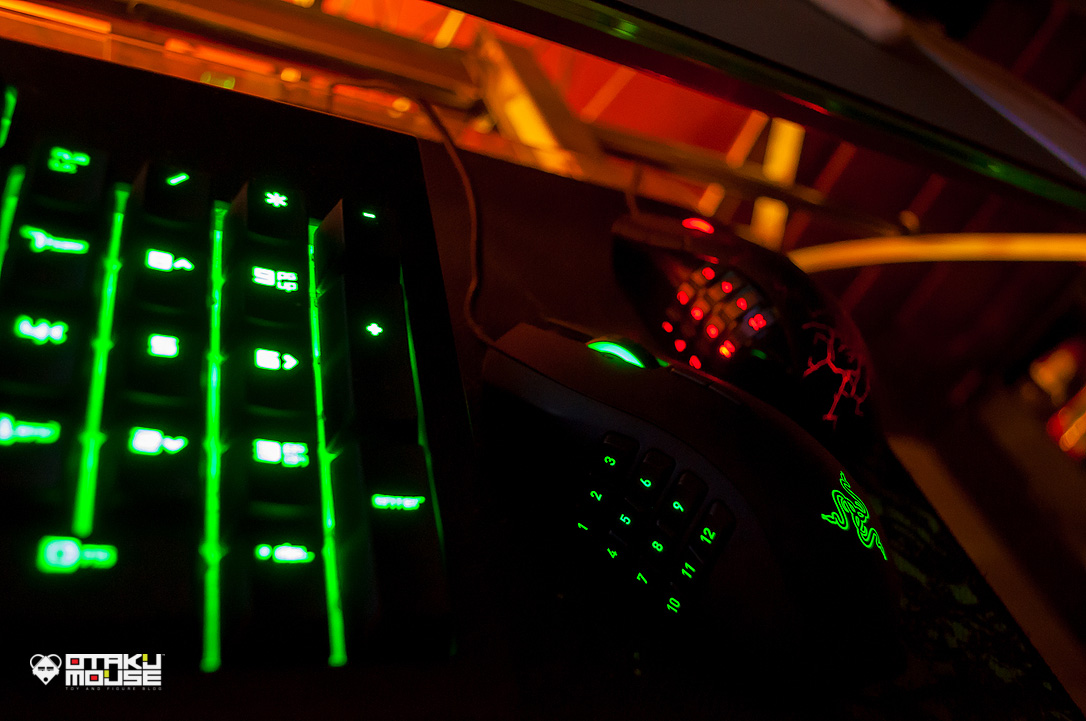 And finally, here's me doing a full backup of all my work. I currently have 3 identical backups not including the ones inside my iMac's HDD. This is a really important process specially if you're working in the Design and Development Industry. Like what we're always saying, "our files is our life" and this is very true since all of these data are products of our many years of work in the industry. This is our portfolio, the one we showcase to companies and clients to get more work or to secure a job. If you lose it, you're screwed big time. That's why as crazy as it may sound, we invest in these extra storage to make sure our files and important data are safe just in case something crazy happens. Hey – you never know – s@#$ happens :P