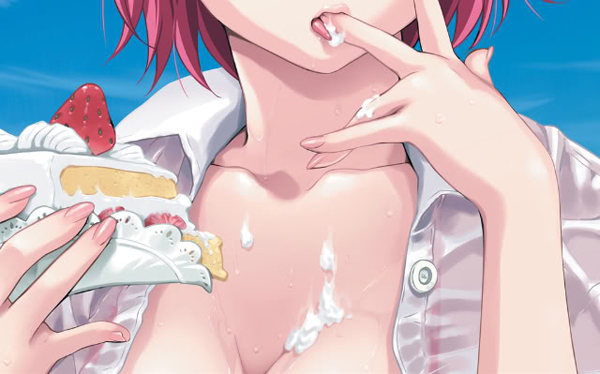 Wow, time flies! Otakumouse dot com has finally reached its first year of figure blogging! I didn't expect that this simple hobby of mine can open up new opportunities for me. I would like to thank everyone for their support and for all your heart warming emails I receive everyday. You guys are my motivation. Thank you very much!
At first, I was a bit hesitant to setup my own blog. Though I have the computing skills to design and develop my own blog, one reason for this is i suck at writing, second reason is, my English is bad lols. But some people told me that I don't need to be a good English speaker to express myself. They also told me that my English is really not that bad (I hope that's true :P).
I started slowly because I really don't have any idea when it comes to figure blogging. I visited similar sites and studied their approach when posting their own content. I also did many experiments so that my content is unique from others.
Luckily, I managed to create my own style when posting content and that's the time I realized how fun it is to blog and share your figures to the whole world! As I blog my figure collection, I met a lot of new people with similar interests like mine. I also learned a lot of new things while figure blogging. My grammar and photography skills improved a bit :D and I've managed to develop my own blog theme from scratch called "OtakuPro" (I'll be releasing it soon to the public so stay tuned).
Plans for 2012
2012 Otakumouse Logo and Content Branding I've decided to update my 2011 site branding by adding more "style" to it. I hope you guys like it! Still, I'm open to comments and suggestions so please don't hesitate to email me if you have something in mind. ;D
Otakumouse 360° This is a new original segment I'm planning to do this year. I'm still planning things out so I can't give you guys the exact details yet. I will make the necessary announcements once everything is in place so stay tuned ;D
Collaboration w/ other Figure Bloggers I've been wanting to collaborate with other figure bloggers and I'm sure it will be fun for us and our readers.
MORE and MORE Figure Goodness This is what this blog is all about. I only post figures that I think are outstanding in both design and technical aspects of it. I'll make sure to offer more figure goodness this year and I'll try my best to help you guys in your figure purchases.
Again,
Thank You Very Much For Your Support!