Like any other figure collectors with a growing number of figures, I too have been experiencing problems when it comes to figure display space. In my collection, a single display shelf contains like 7-10 figures that are alternately stacked together to utilize the shelf's available display space. Though this arrangement works, It doesn't look good. As much as possible, I really want my figures to be well spaced so that I can appreciate them more. But right now with my current number of figures, I just can't.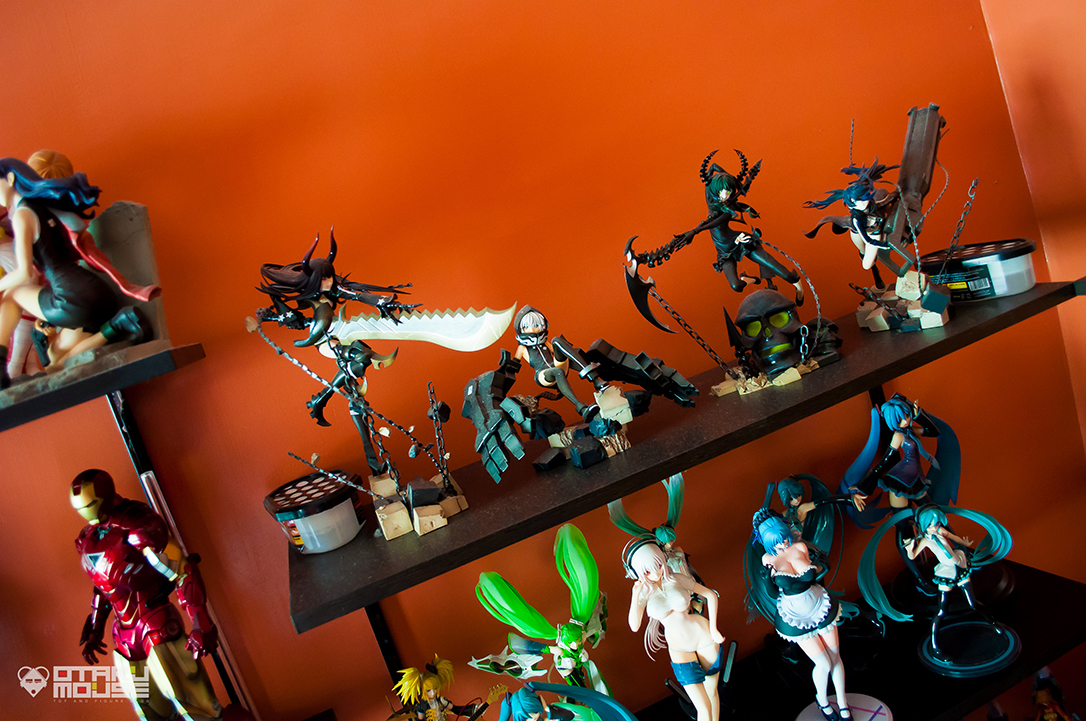 A lot of my new figures are still in their respective boxes because I'm literally out of display space. Figure boxes are starting to pile up in my room/office and I'm also starting to run out of space for myself since we all know the these boxes are just too big (I'm looking at your One Piece figure boxes Megahouse). So I've spent roughly 2 months looking for an interior designer that can build my glass figure cabinets for me and fortunately, I found one :D (yay!)
We sat down and started planning the overall approach for my figure cabinets. My original plan was to also build a figure cab for my entertainment area so that I have lots of space to display my growing number of figures. Of course, I want the whole display cabs to have LED lighting probably in white or light blue. I also want it "clean" meaning no stray cables or wiring should be visible around the entire display cabs itself. We will also be using tempered glass for the whole cabinet.
Just today, the designer sent me some initial rough 3D renders showing how it's going to be built. So far, I like the whole plan and how it currently looks like and I just can't wait to see it finished. I'll be constantly posting updates here on my blog so stay tuned! (excited)