I was floored when I saw this figure. I'm not sure but there's a strong chance that this will be my very first Enterbay figure… if there are stocks left.
The set is limited to 5000pcs only and it comes with a unique serial number on each package making it yeah, unique, for every owner. Scheduled release date of the figure was June 2011 (yeah, this month) and preorder price is $300. I'm not sure how much will it cost for those people who didn't preorder. Figure specification after the jump.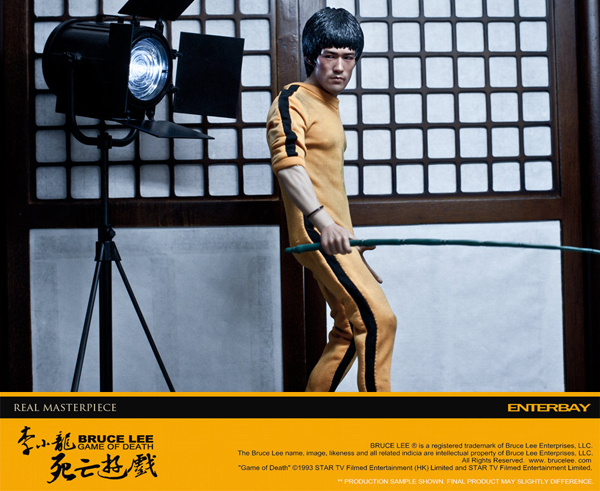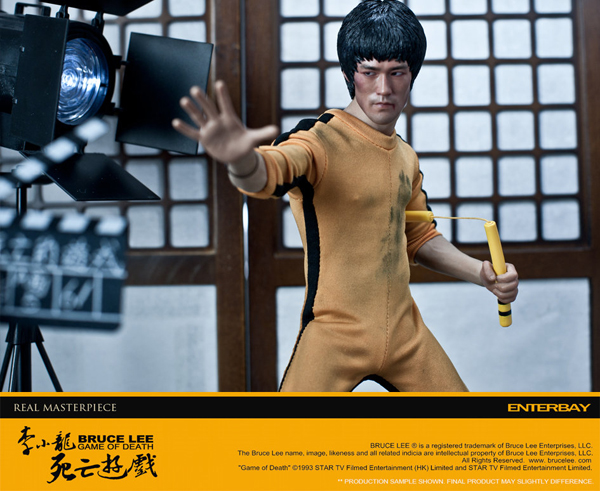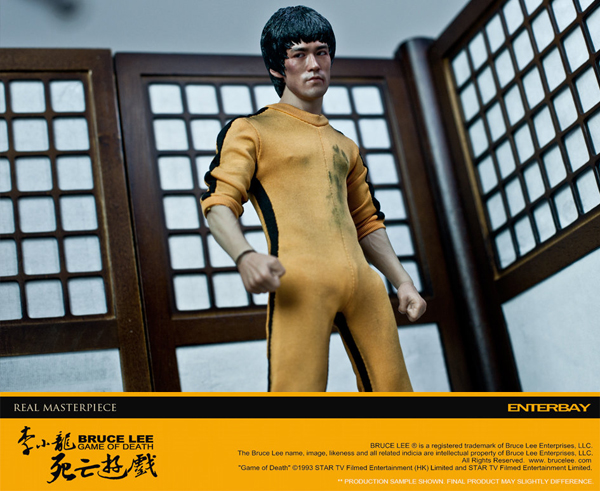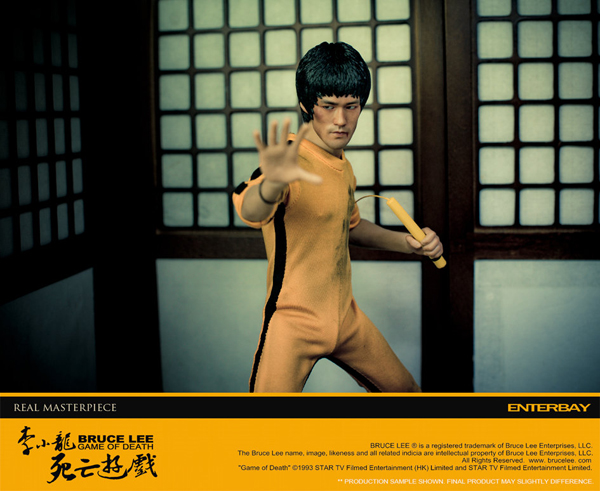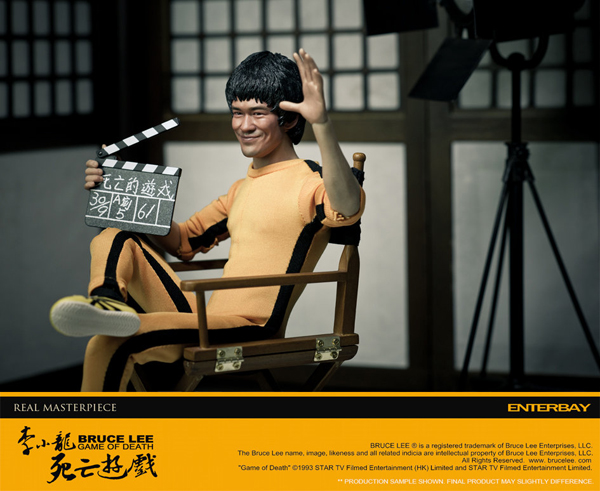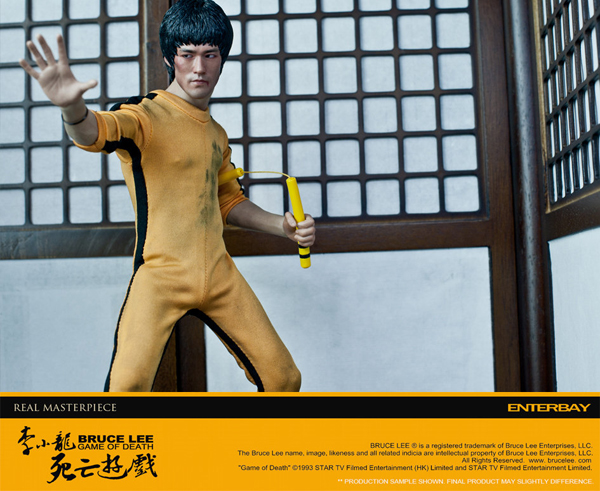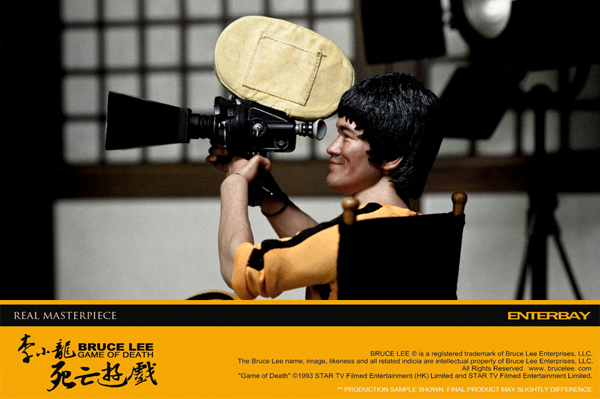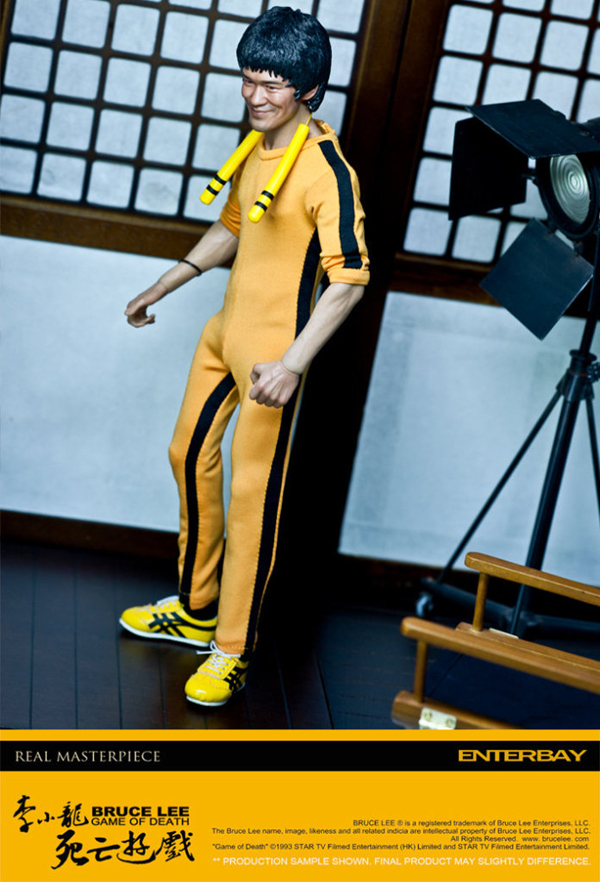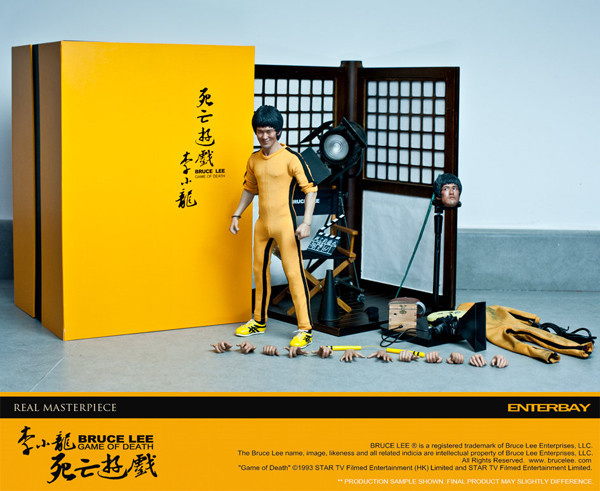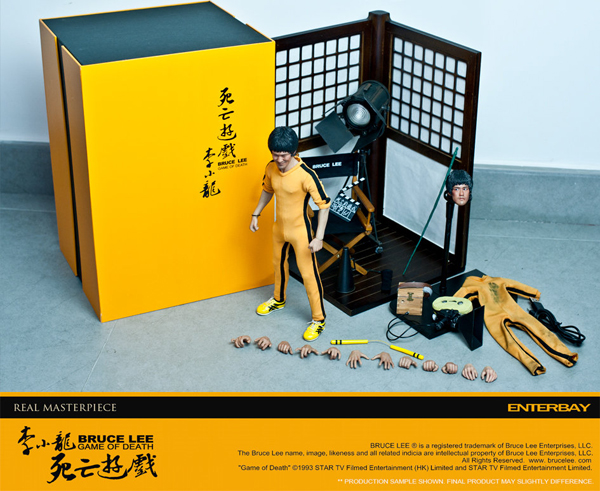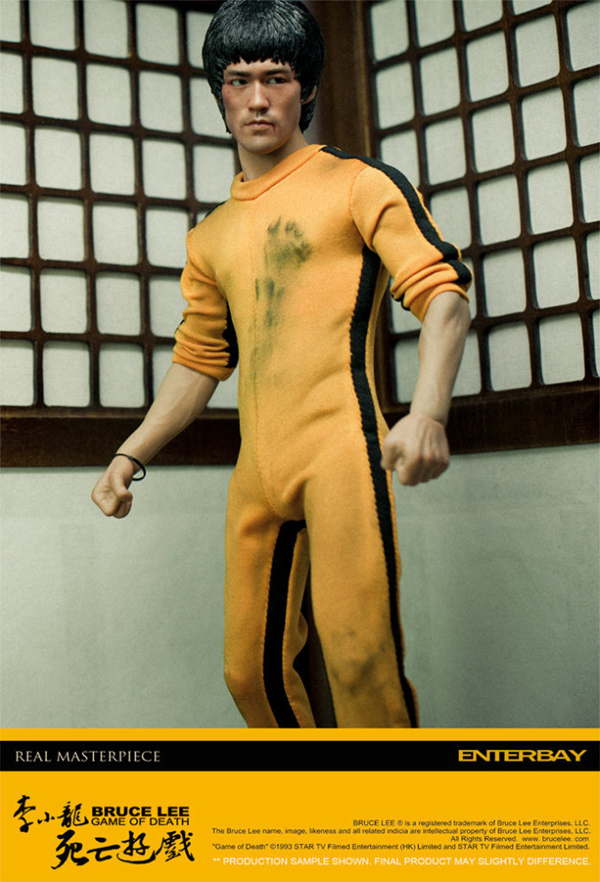 Bruce Lee Game Of Death 3rd Edition: G.O.D. Behind the Scene Edition
Special Features:
– Wax configuration features two incredible likeness Bruce Lee head sculptures: Damage Edition with "EVision "eyeball system and Smile Edition head sculpt.
– Two sets of The Game Of Death costume: One is normal edition and the other one is Damage Edition with a foot print on it. Both costumes are made with real fabrication, and the overall product is more authentic
– Newly developed BL Original Action Body: Rubber coating action body with contractible biceps
– A wooden background stage
– A studio light (USB led light)
– A vintage 70th century hand-held movie camera
– A camera case
– A wooden Director Chair
– A movie clapperboard
– A vintage studio used loud speaker
– The classic Bamboo stick from The Game of Death
– A pair of yellow The Game of Death Nunchaks
– A Nunchaks holder
– 11 pieces of interchangeable hands
– A pair of socks
– A pair of Game of Death yellow sneakers
– Deluxe package
– Worldwide Limited Edition of 5000 sets, each set would have their very own serial number on each package