It's time for some "retro" figure review :) In today's review, we will take a look at the 7 yr old 1/7th scale figure rendition of Ignis from the eroge game, Jingai Makyo (塵骸 魔京) developed by Nitroplus in 2005.
This is one of the very first figure I fell in love with when I was just starting the figure collecting hobby. I've been hunting this figure for years and luckily, I managed to get her by using the "figure hunt" service of online hobby store, Hubbyte.
I've been a fan of Ignis since I had the chance to play the game many moons ago. I love her overall character design and personality. She's a very popular character until now and still receives a lot of figure treatment from different figure manufacturers. If I'm not mistaken, this is the only Ignis figure manufactured by Max Factory since 2006.
The Character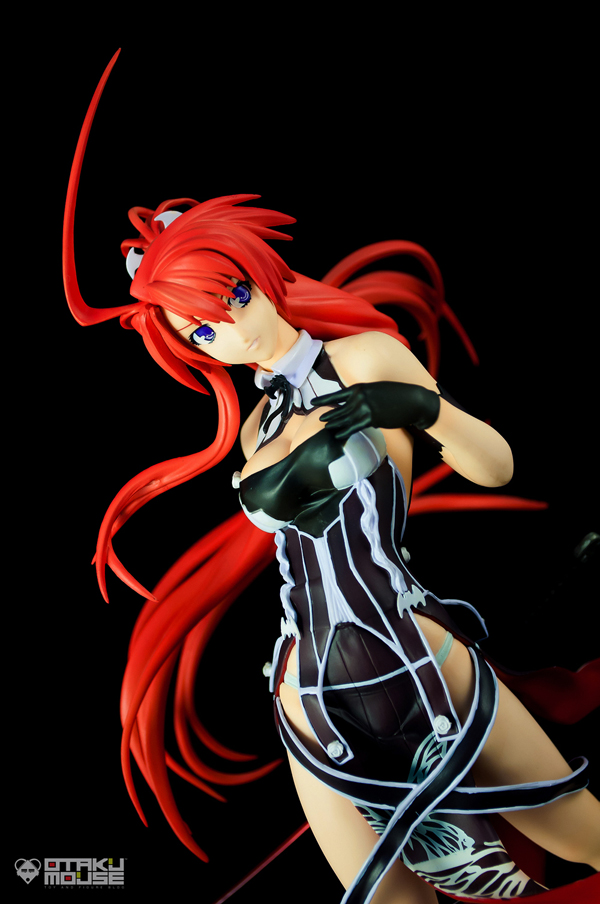 Ignis is one of the few characters in the adult visual novel, Jingai Makyo (塵骸 魔京) developed by Nitroplus in 2005. She's a demon hunter with a fiery red hair and a black sexy outfit. She's an expert in martial arts and uses her Katana in killing many types of demons in the game.
Scale, Sculpt, and Details
The figure is scaled at 1/7 and is roughly 9.80 inches in height. The overall sculpt still looks great for a 7 yr old figure. The details on her outfit was nicely done specially the "white" outlines that runs across her entire outfit. Her battle pose is still an eye catcher and the natural flow of her red hair makes her even more attractive.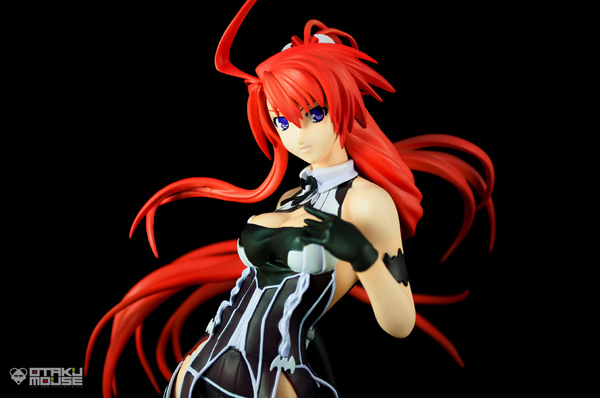 Still, you can see signs of age in the figure when it comes to the sculpt work specially if you compare it to figures released today. There are some sculpt inconsistencies on the figure's arms and outfit. Some portions of her hair also have this "unpolished" feel. Obviously, issues I've mentioned are all normal in today's figure standards. Still, she's one of the best figures released during her time and still one of my favorite.
Paint Job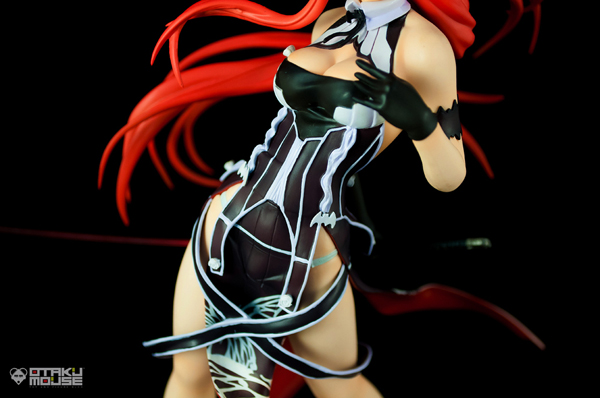 Paint job of this figure was still top notch after 7 years. The standard techniques used in painting this figure was still the same techniques used today. All the figure's parts were accurately painted and I didn't see any inconsistencies in the paint job. Worth mentioning here were the "butterflies" in the figure's outfit that were painted perfectly.
There are also some pretty good gradation of paint in the outfit adding additional depth and realism to the figure. Eyes were also painted nicely and looks great with lots of detail. My only concern here is when it comes to the figure's skin. It's kinda flat and doesn't have any tones or gradation at all.
Features and Extras
Figure is pretty straightforward and ready to display out of the box. It doesn't have any additional parts or optional accessories.
Overall
This Ignis figure still looks great after being released 7 yrs ago. The quality is still top notch and still display worthy in your collection. Of course, there's a huge gap when we compare this figure side by side with new figures released today. Still, I consider this to be one of the best figures released by Max Factory over the years.
PS: There are reports that this figure "leans" overtime. Fortunately, I haven't experienced it yet. If that happens, I can easily fix it using hot and cold water anyway ;)
Photo Review Gallery