We already heard about the new Gundam series airing this fall. It seems that the new series will have a strong focus on younger audience. Also, this series is quite unique because they'll be battling aliens instead of the usual mechs. I'm still curious about this series and will definitely check it out once it airs this fall. I compiled some random screens from the original promotional video (PV) of the series.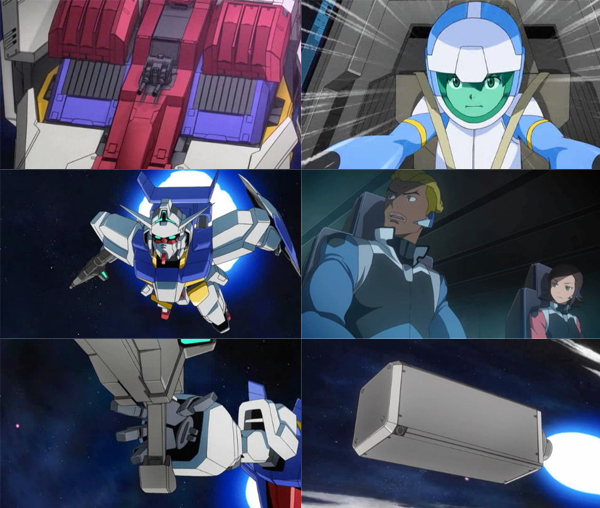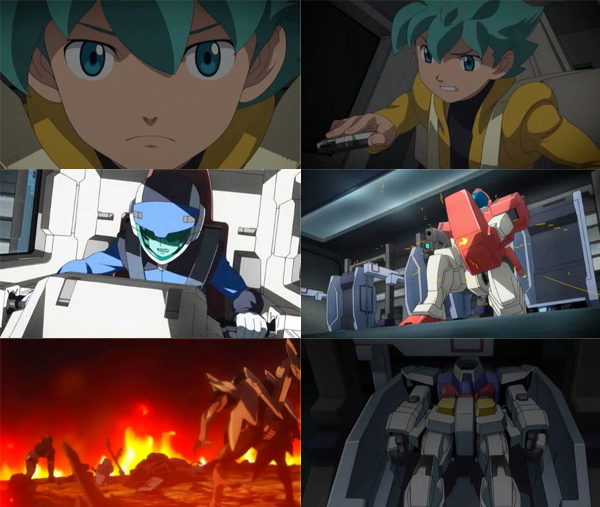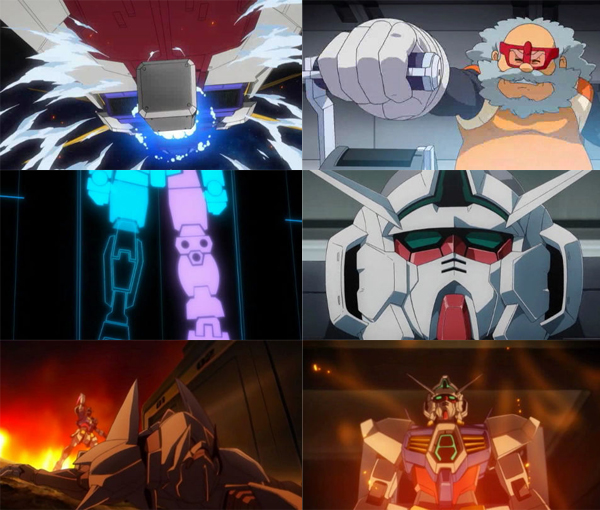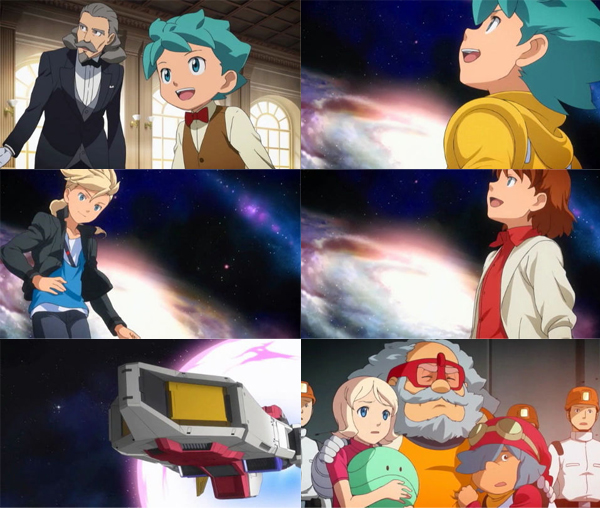 Recent information of the anime is been shown in the July issue of Corocoro Comic. The new series will be set in a new timeline with three main characters piloting the Gundam AGE-1 each at a time fighting against an unknown attacking enemy to defend Earth in a "One Hundred Year War" — an apparent homage to the One Year War of the first Gundam series. The series is set in A.G (Advanced Generation) Year 115, and as the war's name implies, its storyline is set to span across one century.
The first pilot is Frit Asuno, who developed the Gundam and its AGE SYSTEM that allows it to "evolve" and gain access to its three forms from experience in battle, Normal Form, the faster SPARROW Form and the more powerful TITUS Form. The second pilot is Asemu Asuno, Frit's child, and the third and final protagonist is Kio Asuno, Frit's descendant who inherits the Gundam. Further information about the series' plot is yet to be explained, but it was noted that this Gundam series have its character designs and merchandise oriented to younger audiences in contrast to previous installments of the franchise.
So, does this new series appeal to you?