Avengers: Endgame is just a few weeks away, and figure makers are already on the roll when it comes to announcing some of their upcoming figure rendition of the characters. Check out this amazing Hot Toys figure of Thanos in his full armor set as we've seen in the early parts of Avengers: Infinity War. I preordered the infinity war version which looks impressive, but this figure blows it out of the water. The figure is scheduled for Q1 2020 with a list price of $415.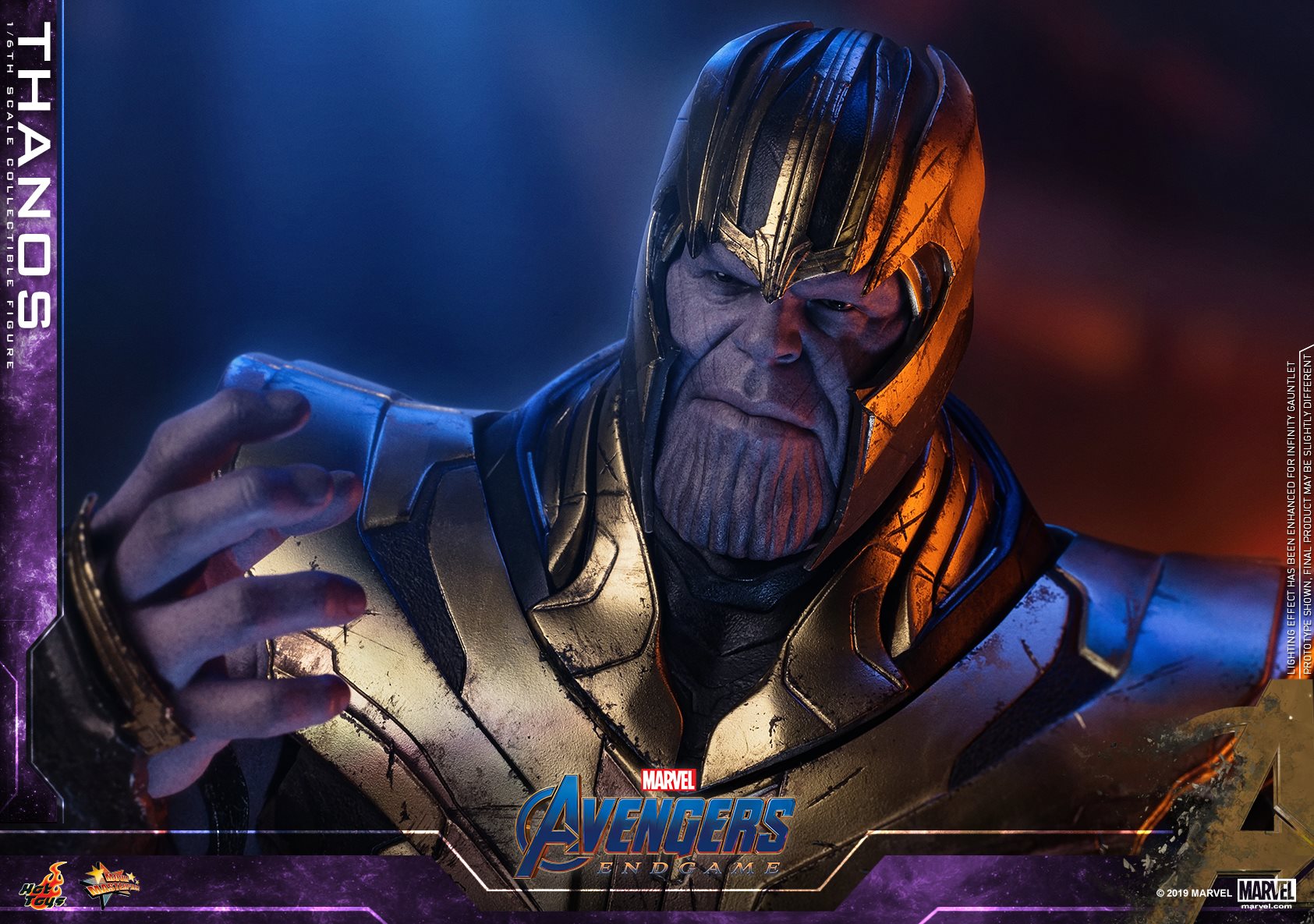 Figure Info
Character:

Thanos

Release Date:

Q1 2020

Origin:

Avengers: Endgame

Brand:

Hot Toys

Scale:

1/6

Price:

$415
Character Info
Thanos is a fictional supervillain appearing in American comic books published by Marvel Comics. The character, created by writer/artist Jim Starlin, first appeared in The Invincible Iron Man #55 (cover dated February 1973). Thanos is one of the most powerful villains in the Marvel Universe and has clashed with many heroes including the Avengers, the Guardians of the Galaxy, the Fantastic Four, and the X-Men.
Series Info
Avengers: Endgame is an American superhero film based on the Marvel Comics superhero team the Avengers, produced by Marvel Studios and set for distribution by Walt Disney Studios Motion Pictures. It is the direct sequel to 2018's Avengers: Infinity War, a sequel to 2012's Marvel's The Avengers and 2015's Avengers: Age of Ultron, and the 22nd film in the Marvel Cinematic Universe (MCU).