Hot Toys finally unveiled some of their upcoming figures in this year's SDCC and one of the main spotlight is their 1/6 figure rendition of Iron Patriot. The figure is HUGE, and this is also the first time we get to see the armor in full detail because the film's final act is super chaotic. The figure is scheduled for Q4 2020 to Q1 2021 for $469.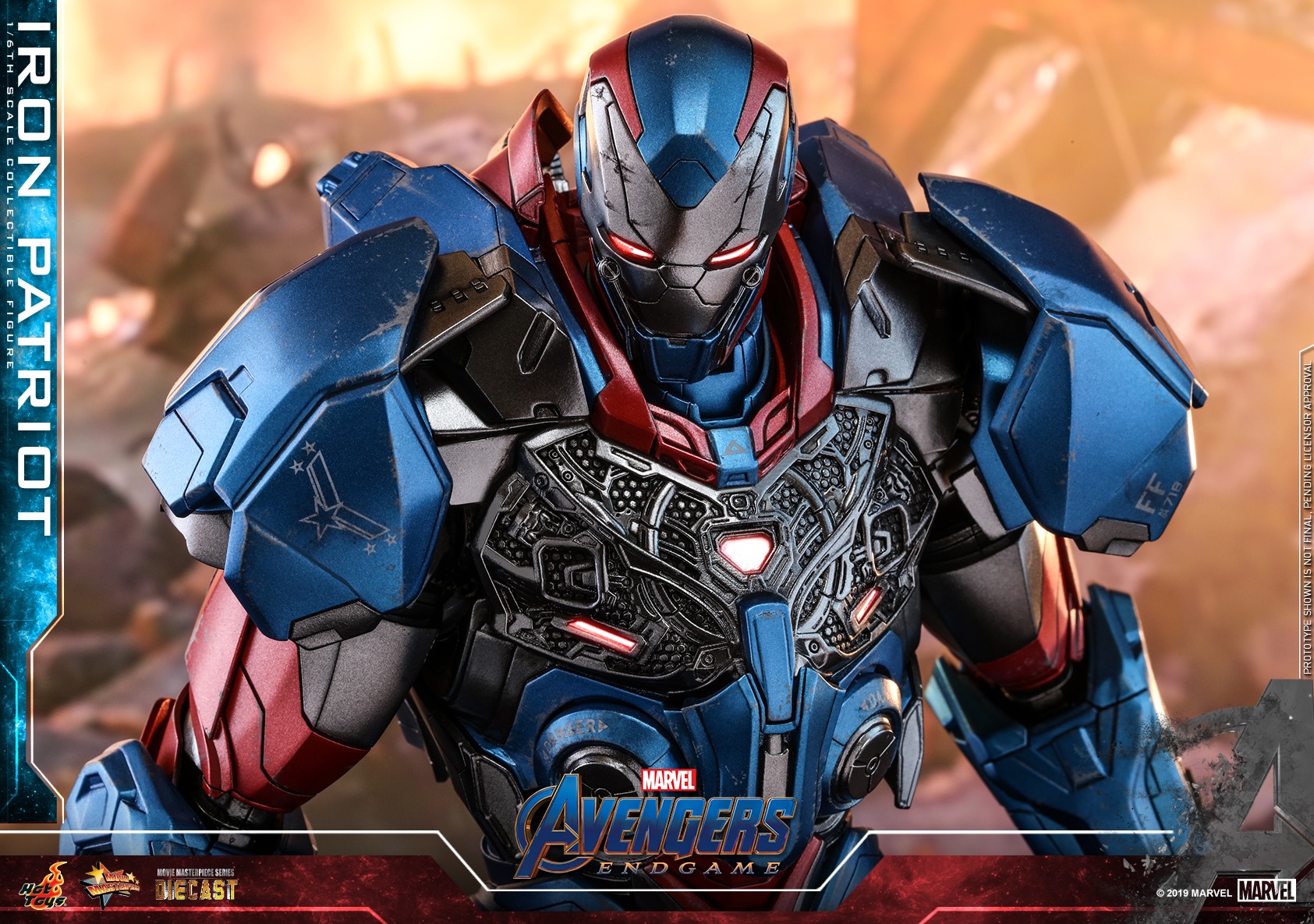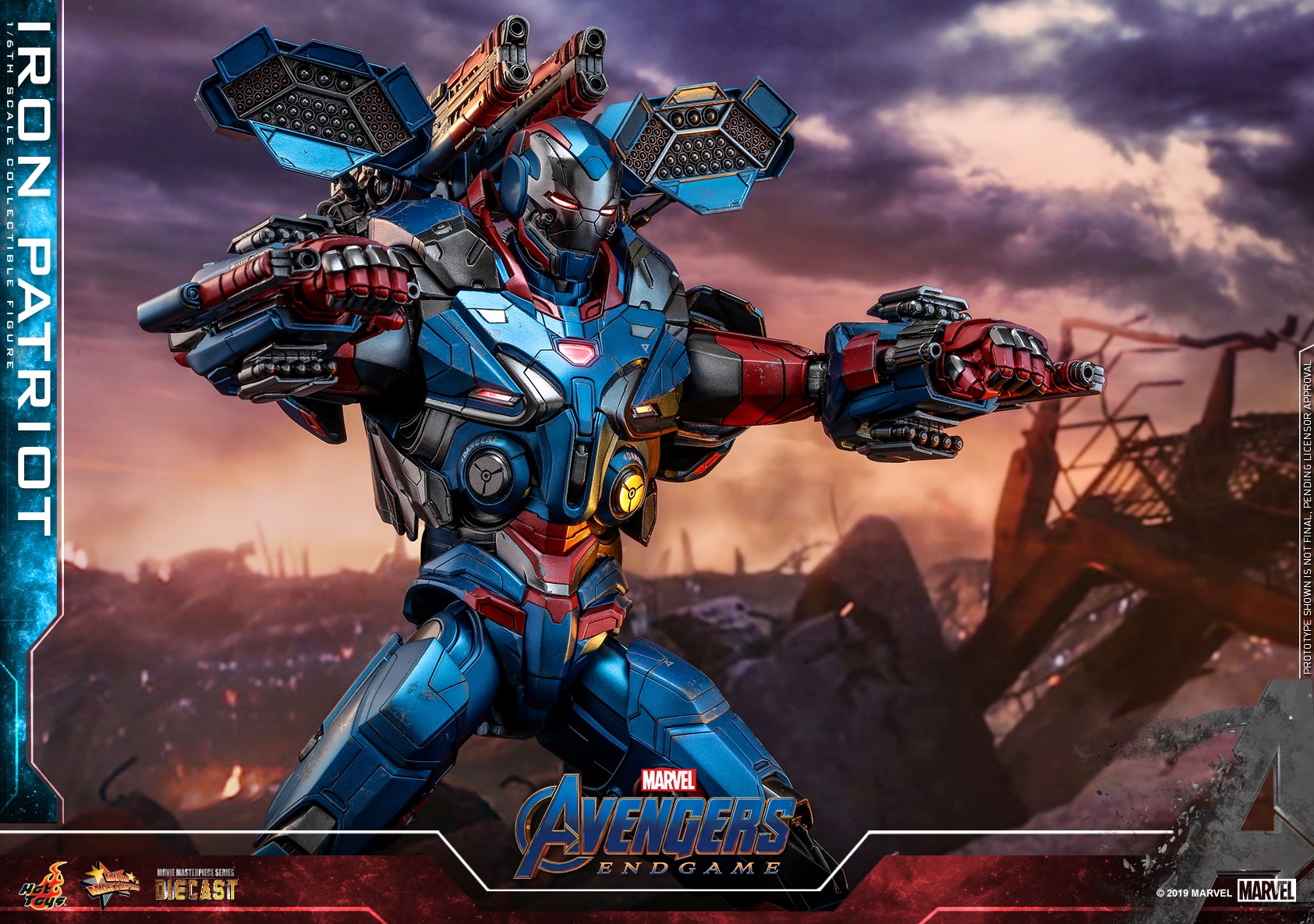 Figure Info
Character:

Iron Patriot

Release Date:

Q4 2020

Origin:

Avengers: Endgame

Brand:

Hot Toys

Scale:

1/6

Price:

$469
Character Info
Iron Patriot is a fictional powered exoskeleton combat suit used by several characters appearing in American comic books published by Marvel Comics. The alias is an amalgam of Iron Man's armor and Captain America's patriotism.
Series Info
Avengers: Endgame is an American superhero film based on the Marvel Comics superhero team the Avengers, produced by Marvel Studios and set for distribution by Walt Disney Studios Motion Pictures. It is the direct sequel to 2018's Avengers: Infinity War, a sequel to 2012's Marvel's The Avengers and 2015's Avengers: Age of Ultron, and the 22nd film in the Marvel Cinematic Universe (MCU).